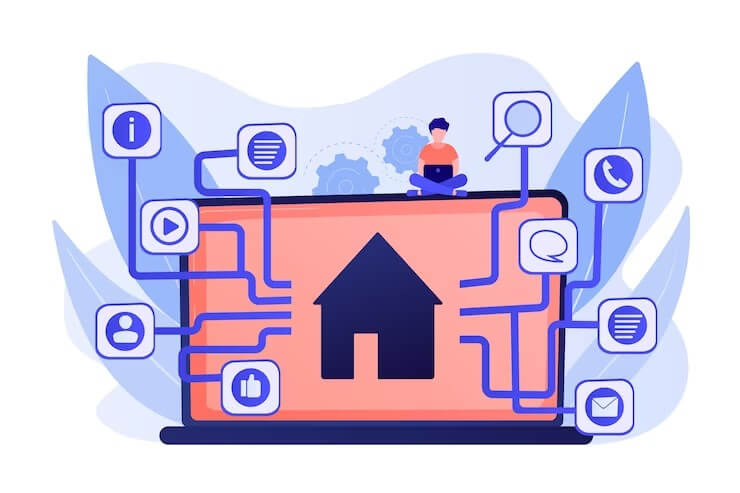 Are you fed up with the slow-loading site and looking for the best
WordPress caching plugins
to speed up your site?
In today's fast-paced digital landscape, where every single second counts, having a blazingly fast website is essential to achieve online success. 
Did you know that nearly 40% of web users abandon the site if it takes more than just three seconds to load? This not only increases the bounce rates but also negatively impacts the site's search engine ranking.
Fortunately, there's an effective solution at your fingertips- WordPress caching plugins. These powerful plugins effortlessly speed up your website's performance and deliver an exceptional user experience. 
But with a vast collection of speed optimization caching plugins available, how do you find the perfect fit for your unique website?
Fear not, we have meticulously compiled a list of the top 5 WordPress caching plugins that will speed up your website. But before diving in let's quickly understand why caching is important.
A cache is like a storage area in the computer where data is temporarily kept for fast access when needed. 
Generally, all the data is stored on hard disks, thus it becomes a time-consuming process to retrieve the data. Caching resolves this issue by storing the frequently requested information in a special temporary storage or memory. This helps to quickly access the data.
It reduces the unwanted load on your WordPress hosting servers and helps to run your website faster.  Caching plugins is an effective way to speed up the performance of the website. There are many other ways to do the same. Read our blog to learn expert tips for WordPress speed optimization.
# 5 Best WordPress Caching Plugin
WP Fastest Cache stands out as the best WordPress caching plugin in the official WordPress directory. 
Even its free version offers an impressive range of advanced features. It allows the administrators to effortlessly manage their cached files and minify CSS and JS files. 
They can even delete these files instantly or schedule their deletion at a specific time. Furthermore, the plugin offers the convenience of enabling or disabling the cache option for mobile devices and logged-in users. This plugin truly simplifies the caching process and gives a performance boost to your website.
The premium version of WP Fastest Cache provides even more functionality such as eliminating render-blocking JavaScript resources, minifying JavaScript files, and lazy loading. 
Well-known as one of the leading WordPress caching plugins, W3 Total Cache offers a comprehensive range of caching options that may seem overwhelming to beginners at first glance.
W3 Total Cache equips you with all the essential tools to establish a WordPress cache. From page caching to object caching, limited minification support, gzip compression, and CDN integration, this amazing plugin leaves no aspect unexplored in the website's performance optimization.
Its remarkable compatibility with most hosting plans like VPS, and shared and dedicated server hosting makes it a popular choice among users from various hosting environments. 
Users who need access to an enhanced set of functionalities, including fragment caching, advanced caching statistics, and the convenient lazy load feature for Google Maps, can opt for opt W3 Total Cache Pro version. 
WP Rocket, a premium WordPress caching plugin, is your ultimate choice to supercharge your website's speed and performance. It has an amazing range of features that make speed optimization a breeze. 
This caching plugin is beginner-friendly which makes it a valuable asset for those who may not be familiar with the technical terms associated with caching options. 
With this plugin, even users without technical expertise can instantly preload caches, compress files for faster loading, and effortlessly minify and combine CSS and JS files to streamline their website's code.
But that's not all. WP Rocket takes it a step ahead by introducing lazy loading for images and helping to save valuable loading time. It even eliminates render-blocking JavaScript to improve your website's performance. Moreover, it automatically removes unused CSS, decluttering your website's code and enhancing its efficiency.
Among the top choices for WordPress caching plugins, WP Super Cache shines as a highly-recommended free option. 
This plugin has all the essential caching features to speed up your website. With gzip compression, page caching, cache pre-loading, CDN support, and advanced cache preload, WP Super Cache ensures that your site operates at blazing-fast speeds.
Setting up WP Super Cache is also easy, thanks to its comprehensive settings section with a dedicated tab for easy configuration. 
So, whether you're a beginner or an experienced user, you'll find the plugin setup process straightforward and hassle-free.
When it comes to safeguarding your WordPress website, Sucuri is your go-to security and performance solution. With its unparalleled security features, Sucuri helps to improve the safety and integrity of your online presence.
Its exceptional caching capabilities set it apart from other WordPress caching plugins. With its built-in option to cache website content and enable gzip compression with just a simple click, Sucuri enhances your website's security as well as boosts its performance. 
It offers a unique advantage DNS-level firewall which means that it can serve cached content to your users even before their requests reach your website. So, if you are looking for a perfect caching plugin for WordPress Speed optimization, look no further than this.
Caching plugins is an effective way to speed up your WordPress site. In this blog, we have highlighted the top 5 caching plugins that suit various needs and requirements. However, choosing the right caching plugin depends on your specific goals and preferences, consider factors such as ease of use, advanced features, compatibility, and support.
If you still find any difficulty in choosing the right caching plugin for your site, don't hesitate to reach out to us!