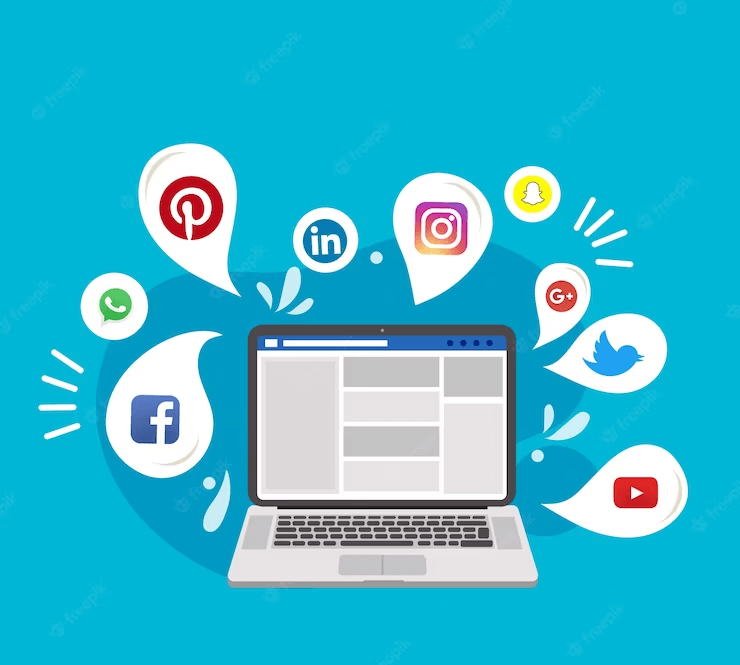 Do you want to expand your online reach and engagement with your audience? Looking for the best
social media plugins
for your website to achieve this? 
In today's fast-paced digital era, the integration of social media into your WordPress website has become essential for expanding your online reach and effectively engaging with your audience. 
With the vast popularity and extensive usage of social media platforms, harnessing their power can significantly boost your online presence, attract more visitors, and encourage meaningful interactions with your target audience
With the plethora of plugin options available, choosing the best social media plugin for your WordPress can become challenging. However, in this blog post, we have selected some of the finest plugins specially designed for WordPress customization. 
Say no to confusion and install the best social media plugin today!
When choosing a social media plugin for your WordPress, consider these key factors:
Performance:

Some plugins may often slow down your site speed. Thus, look for lightweight plugins that won't affect your website speed as well as user experience.

Features:

Check the plugin for the specific features you need, such as social sharing icons or social media feed displays.

Integration:

Ensure the plugin integrates with the social media networks you use for your business.
Now, let's explore some popular social media plugins in WordPress.
4 Best Social Media Plugins For WordPress Websites
Smash Balloon Social Photo Feed is a popular WordPress plugin that allows you to display your Instagram photos on your website. 
When you upgrade to the Pro version, Smash Balloon allows you to pick your social media posts from the source. You can create a post from your own timeline or from people who use certain hashtags on Twitter or Instagram.
It offers customizable feed layouts, including hashtag feeds and shoppable feeds, and has advanced features such as highlighting specific posts and combining content from multiple Instagram accounts. 
The plugin caches images for fast loading times and can be embedded anywhere on your site. There is also a free version available for basic functionality.
Overall, Smash Balloon is an easy-to-use and versatile social feeds plugin one can use in WordPress. It is also effective for personal blogs and professional websites, helping to increase engagement and traffic with a beautifully generated social feed.
Uncanny Automator is the best social media plugin for WordPress websites that will connect your site to your favorite app to automate your routine tasks.
It connects your website with other apps, like Facebook and Twitter, so you don't have to do everything by yourself. For example, if you write a new blog post, it can automatically share it on social media for you. You don't need to know any special coding skills to use it, you just click and set it up. 
If you have an eCommerce store, Uncanny Automator can help you do smart things like asking customers to share their opinions or experience after they buy something. 
Uncanny Automator also lets you integrate your WordPress website with many other apps like Google Sheets, Slack, MailChimp, and Zoom. That's why we think it's a really useful plugin for all websites. They offer a free version that gives you some basic things to try out.
All in One SEO is widely popular as an SEO plugin for WordPress websites. Apart from helping to improve your search engine ranking, it enables you to optimize your site for social media.
Social media platforms use metadata to display accurate images and content when the pages from your site are shared. AIOSEO allows you to effortlessly set custom thumbnails (descriptions) for platforms like Facebook, fixing any issues related to incorrect thumbnail images.
The plugin also offers seamless integration with Twitter, you can easily set up Twitter cards for WordPress, resulting in rich snippets on the platform. What's more, with AIOSEO's full social preview feature in the WordPress block editor, you have full control over how your content will display across various social media channels.
Moreover, AIOSEO allows you to input social profiles and author information that further helps to optimize your website's visibility in Google and potentially boost your rankings.
For these robust capabilities, AIOSEO is the preferred choice for improving both SEO and social media rankings. It also offers a free version with essential features to help you get started promptly.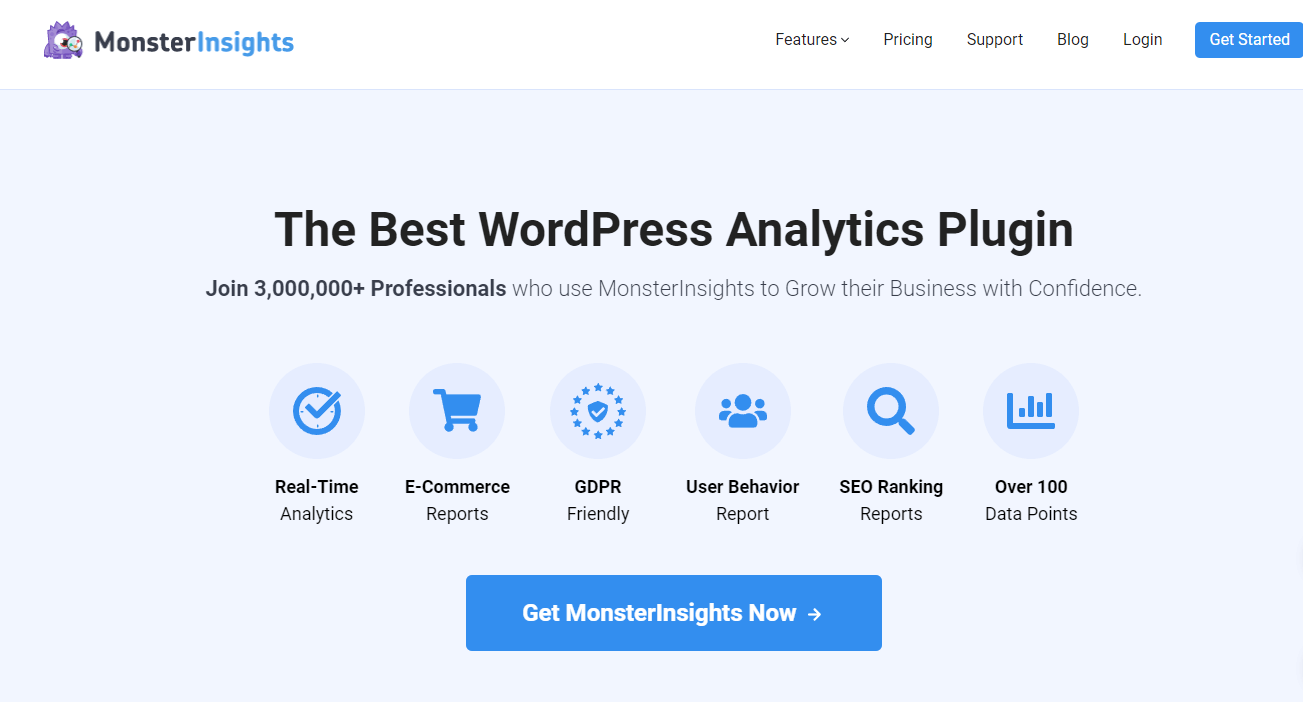 MonsterInsights is a really smart choice when it comes to choosing the best social media plugins WordPress. It's used by over 3 million website owners! With MonsterInsights, you can set up Google Analytics correctly and easily see the important stats right on your WordPress dashboard.
MonsterInsights is a social media plugin that can help you figure out which social media networks and campaigns are doing really well. This way, you can focus more on what works and stop spending time on things that don't help. It can also help you find ways to improve your sales and make more money.
The best part is that it's easy to use, so you don't have to be super smart or a techie guy to analyze how well your social media is doing.
MonsterInsights has some cool features. Headline Analyzer is one of those. It helps you write really interesting and creative headlines to get more people to click on your social media posts. It really helps to boost your website traffic.
It also gives you a popular posts addon that lets you show off the most popular content on your WordPress website. You can put it on your sidebar, homepage, or other places to get people's attention.
If you want to know more, we have a step-by-step guide that shows you how to set up Google Analytics correctly on your WordPress website.
And don't forget, there's a free version of MonsterInsights that has basic features you can use to get started!
In today's digital landscape, it has become crucial to use the power of social media to increase your reach and engage with customers. Fortunately, integrating social media plugins into your WordPress site is a simple and effective way to achieve this. In this post, we have explored the four most popular and user-friendly plugins available. Consider these options and select the one that aligns with your needs. You can also
get in touch with us
if you find any difficulty during the integration process or any other service related to WordPress customization. We're here to provide the assistance you need.