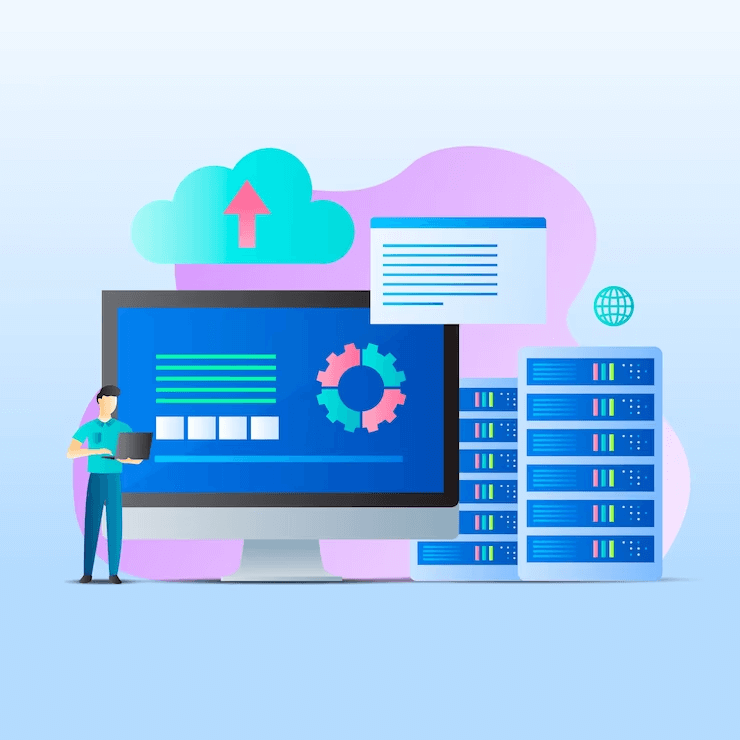 Do you want to migrate your site to a new host and looking for the best WordPress site migration plugin to get it done smoothly?
Well, setting up a new WordPress website is pretty easy whereas moving it from one host to another can be tricky.
You can't take the migration process lightly because just a single mistake can result in data loss, website downtime, or might even harm your SEO.
Luckily, there are many WordPress migration plugins that can help you to move the WordPress site to a new host flawlessly. These plugins take the backups of your website automatically, handle the transfer without causing downtime, and harm your search engine ranking.
However, with the plethora of site migration plugins available in the market, it can be difficult to choose the best migration plugin.
In this post, we'll compare the 4 best WordPress site migration plugins that will help to safely move your site to a new web host.
# 4 Best WordPress Migration Plugins (Compared)
Without delay, let's quickly explore the top WordPress migration plugins that allow smooth and hassle-free site transfers to a new host.
While UpdraftPlus is mainly known for efficient site backup capabilities, but this plugin offers much more.
Its premium addon called Updraft Migrator improves the functionality of UpdraftPlus with a cloning and migration feature.
In order to complete a WordPress migration, you need to use both plugins- UpdraftPlus for website backup and Updraft Migrator to upload the backed-up files to a different server.
Top Features
UpdraftPlus offers smooth and convenient cloud backups in its free version.
Updraft Migrator facilitates unlimited website migration.
It allows you to test a WordPress website on different domains for testing purposes.
Developers can build custom websites on temporary domains and later move them to live domains.
No manual cleaning of references to the old website from the database is required.
It allows you to schedule and store your website backups in remote locations.
Drawbacks
Multisite migration requires the separate multisite addon and the Migrator plugin.
Updraft Premium offers all plugins but restricts website usage.
Limited functionality in the premium version
UpdraftPlus dependency on third-party cloud storage platforms may entail additional costs and rise privacy/security concerns.
Pricing
 You can buy the Migrator Addon for just $30 and use it with the free version of UpdraftPlus. Also, buy UpdraftPlus Premium for $70.
Duplicator is one of the best WordPress migration plugins on the market. Its user-friendly migration system makes it an ideal choice for beginners, who have no coding knowledge.
The migration process includes creating a migration package of your website with an installer script, downloading it to your computer, and uploading and running the migration wizard on the new server.
Duplicator unpacks the package and installs the content. It also provides URL updating for seamless functionality.
Top Features
Duplicator allows site migration between hosts and cloning to new domains.
Cloud storage integration with Dropbox, Google Drive, Microsoft OneDrive, and Amazon S3 with Duplicator Pro.
It supports downloading websites for localhost development and creating staging environments.
Duplicator Pro offers advanced features like hourly schedules, installer branding, and priority support (Power Tools).
The plugin allows easy import and export of SQL scripts.
Duplicator Pro plan supports migration of WordPress multisite installations.
Drawbacks
A small learning curve during the installation of a backed-up website while using the Duplicator plugin.
Users unfamiliar with FTP software may need support for a seamless installation process.
Uploading can be tedious for users with unreliable internet.
Pricing
Duplicator's paid plan starts at $49.50 per annum for up to two websites and also includes unlimited backups and migrations. For more than five websites, the Pro plan will cost you $199.50 per year. It also offers a free version which is suitable for small websites.
All-In-One Migration by Servmask is a user-friendly and powerful WordPress migration plugin. Unlike other plugins in the list, this is not a plugin that solely focuses on backup but offers amazing site migration features. Its free version supports websites up to 512 MB in size, making it ideal for smaller sites. It offers a simple installation in which users can download their website as a single file and easily upload it to the new server. The plugin's drag-and-drop import feature further streamlines the migration process.
Top Features
All-In-One Migration allows you to directly upload your entire website into WordPress, even if your hosting provider has file upload size limits.
It offers extensions that add extra capabilities, like migrating multiple sites and storing backups in popular cloud platforms like Dropbox, Google Drive, and OneDrive.
The plugin manages MySQL database backups and URL rewrites automatically, so need for separate actions.
It is compatible with older versions up to WordPress 3.3.
Exporting the site as a single file simplifies the process.
It supports many WordPress hosting providers, PHP versions, operating systems, and more.
Drawbacks
The free version of All-In-One Migration offers limited import sizes up to 512 MB.
While using this plugin, manual installation of WordPress is needed on the new location.
A separate paid extension is needed while exporting multisite installations.
Pricing
The plugin offers a free version with basic functionality, but to remove the import size restriction, you'll need the Unlimited extension. This is available for $69 for a
Unlimited Extension.
Migrate Guru is one of the best free migration plugins that runs on BlogVault servers.
Migrate Guru is associated with some major hosting agencies such as BlueHost, WPEngine, SiteGround, and GoDaddy. The plugin makes the site migration process pretty simple.
After installation and signing up, it'll ask you to pick the hosting provider you want to move your site to. Just fill in all the details, and finally click the "Migrate" button to start the process.
Top Features
Migrate Guru is compatible with many WordPress hosting providers.
The plugin offers a straightforward migration wizard where your need to enter only the destination host's FTP or cPanel credentials.
The plugin is suitable for migrating large websites without causing any significant impact on server performance.
It efficiently migrates WordPress databases while handling updated URLs and serialized data.
Drawbacks
Migrate Guru doesn't support site migration between localhost and live websites or vice versa.
The plugin has limited support for multisite migrations.
Pricing
Migrate Guru offers a free version with no associated cost but the parent plugin – BlogVault, is premium and offers many features.
Choosing the best WordPress site migration plugin is important to streamline your site migration process. We have compared the top 4 site migration plugins in this blog to help you find the right one to suit your needs.
However, we would recommend picking BlogVault or Updraft Migrator, if you are looking for multisite migration.
Go for Migrate Guru if you need the completely free plugin. For additional features such as real-time backups, security, and local host migration, Duplicator could be a perfect option.
If you want to migrate a small site, All-in-One will do the job rightly.
Still, if you are unable to choose the right site migration plugin, feel free to connect with us. We would love to help you!