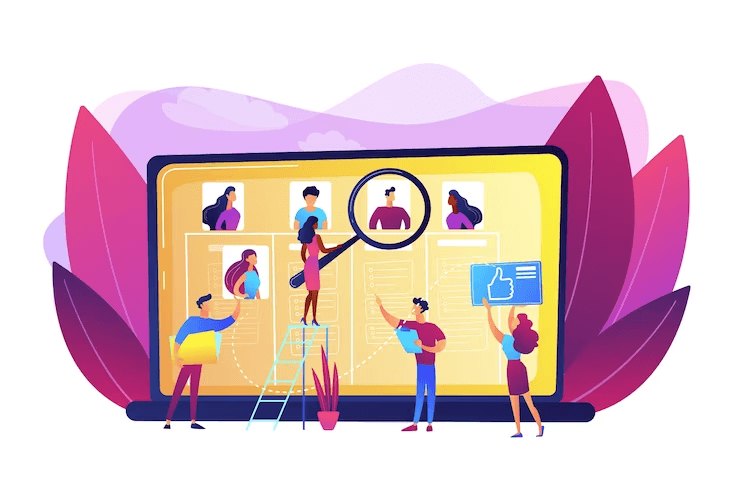 "Is WooCommerce or Shopify better for your eCommerce?" Are you one of the millions of eCommerce site owners juggling with this question?
Well, it's a big fuss among people who want to establish their eCommerce store and looking for the best platform that is flexible, reasonable, packed with excellent features, and improves their sales and growth.
WooCommerce and Shopify, both are eCommerce giants, but deciding on the best eCommerce platform is not easy.
That's why we have created a detailed comparison of WooCommerce Vs Shopify. In this post, we'll discuss their features, pricing, and their pros and cons to help you select the best eCommerce platform for your online store.
Comparison: WooCommerce Vs Shopify
Before we start comparing these two most popular eCommerce platforms, have a quick overview of the two-
WooCommerce is a free, open-source eCommerce plugin, developed for WordPress. It enables the site owners to turn their website into an eye-catching eCommerce store by leveraging the most effective content management system (CMS). 
Being open-source, WooCommerce helps you to customize every aspect of your online store and easily add custom extensions. This platform is user-friendly, loaded with excellent features, and provides unlimited customization options. You just need to install this plugin on your WordPress site and start creating a perfect online store.
Shopify is a closed-source platform that offers various features to meet the needs of different eCommerce stores.
Unlike WooCommerce, Shopify charges a monthly fee and also a commission on each sale.
However, it offers a user-friendly interface that helps beginners to create an online store without any coding knowledge. Furthermore, the platform manages payments and inventory from a single dashboard.
Overall, Shopify is highly popular for its intuitive platform, which allows users to focus on growing their business rather than managing the technical aspects of their website, such as hosting, caching, and security.
After this brief intro about WooCommerce and Shopify, it's time to dig deeper into their key factors.  We'll compare their ease of use, pricing, and integration to help to decide which platform is better for your eCommerce business.
So, let's start the comparison-
Ease-of-use: WooCommerce Vs Shopify
WooCommerce is not a hosted platform. Thus, you need to install the WooCommerce plugins to manage backups, updates, and security measures. However, you can choose many other free and paid plugins to automate most of these tasks.
One of the strengths of WooCommerce is its flexibility and customizability. With complete control over the platform, you can add any functionality you need, thanks to the huge repository of over 59,000 WordPress plugins.
However, there is a downside to WooCommerce- it has no built-in drag-and-drop design builder. This means that you may need to use paid WordPress page builder like Beaver Builder or SeedProd, which increases your cost.
The major drawback of WooCommerce is that it comes with a steeper learning curve which means more involvement in the day-to-day tasks of maintaining your website.
As Shopify is a fully hosted platform, you don't have to worry about installing, managing, or updating any software.
Additionally, it'll take care of security, backups, performance, and compatibility issues.
With a wide array of free Shopify themes and its user-friendly interface, customization such as managing sales and inventory becomes quick and smooth.
However, the downside of this platform is that it restricts your control over your website. You are allowed to use Shopify's own design and development tools or select add-ons available in their marketplace.
With its large selection of extensions and themes, most website owners will get everything they require to build and grow their online store.
Best Platform- Based on this comparison, Shopify is the best platform for online business.
Pricing: WooCommerce Vs Shopify
WooCommerce offers its services for free initially, but when you need additional services such as domain name registration, SSL certification, and web hosting you have to pay extra for that.
Furthermore, the costs of these services can vary depending on which hosting provider and SSL certificate you choose.
Generally, the price range for hosting is $5 to $30 monthly, while buying a domain name will cost you around $9 per year.
When it comes to SSL certificates, you need to spend up to $100 per year. The site security and customer information are very important, thus we recommend investing in an SSL certificate.
While it's possible to create a website with WooCommerce at a fairly low cost, keep in mind that you may need to buy several extensions for various reasons.
Shopify offers a 14-day free trial to users but requires a monthly subscription fee after that. Its basic plan starts at $29/month and the advanced plan will cost you around $299 per month.
Note-All plans include SSL and web hosting but for a custom domain name, there is an additional fee of $14 per year.
Transaction fees change depending on the plan you choose. For the basic plan, it will charge a flat fee of 2.0% and for the advanced plan, it is 0.5%.
Similarly, the number of users per account also varies depending on the selected plan, with the basic plan allowing for up to two users. You'll get unlimited storage and product listings in all the plans.
Best Platform- Based on this comparison, there is a tie between the two platforms. WooCommerce offers more free themes and add-ons, you still need to pay for hosting, SSL certificates, and plugins. On the other hand, Shopify includes hosting, SSL, and other features in its subscription plans. Thus, when it comes to cost, it's difficult to determine a clear winner.
Integration: WooCommerce Vs Shopify
➡️ WooCommerce Integration
WooCommerce offers access to over 59,000 WordPress plugins (free & paid), making it easy to add payment gateways, social media integration, SEO optimization, and almost any feature imaginable.
The ease and affordability of the platform allow developers and third-party service providers to create plugins and integrations for the platform. Almost all service providers and third-party tools have their own plugins for easy integration with your WooCommerce store.
Shopify's App Store is home to hundreds of third-party add-ons for your online store, providing almost every feature you'll need.
However, compared to WooCommerce, Shopify's App Store has fewer add-ons and extensions because of the strict approval process.
Best Platform– Based on integration comparison, WooCommerce is the winner.
Support: WooCommerce Vs Shopify
When we talk about support, WooCommerce is unable to provide support to all issues. As this is an open platform, it has numerous add-ons which makes it difficult for their support team to address each and every solution.
Shopify has much better support than WooCommerce. With its closed platform, Shopify's customer service team is available 24/7 and is efficient enough to provide solutions to almost any problem.
Best Platform- In both platforms, Shopify's support is better.
There are many other factors that will help you decide which is a better eCommerce platform. In this post, we have covered only 4 factors, but you can also consider other significant aspects such as SEO, setup & UX, online and offline usability, payment option, and many others to take a wise decision.
However, if you still have confusion and find difficulty in choosing the best WooCommerce platform, reach out to us!