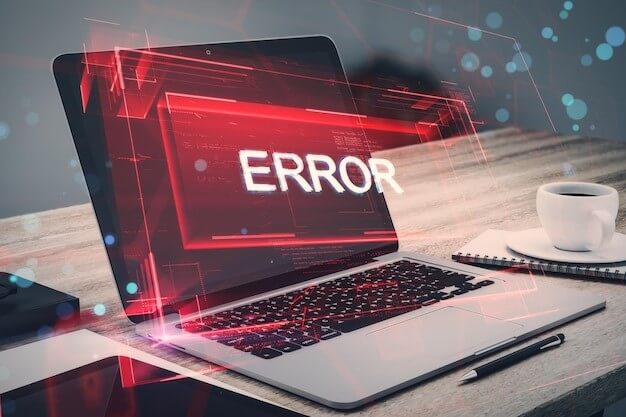 Is your WooCommerce store running slow? Are you facing a hard time dealing with common WooCommerce issues?
As a WooCommerce store owner, your top priority is to keep your store up and running 24/7. After all, your online store's unexpected downtime due to a technical glitch causes you to lose money.
However, similar to any other eCommerce platform, WooCommerce has its own challenges and it's quite common for business owners to experience WooCommerce issues from time to time that impact their store's success.
From data privacy and security errors to payment and checkout issues, online business store owners encounter several common WooCommerce problems that can impact their sales and revenue.
As experienced WooCommerce Support and maintenance provider, we're here to help.
We'll share practical solutions to some of the most common WooCommerce problems that online store owners experience.
By being proactive and using simple tips to deal with these issues, you can keep your online store up and running. You can give a smooth and hassle-free shopping experience for your customers and steady revenue growth for your business.
Below are some of the most common WooCommerce problems. Have a quick look-
1. Email Notification Errors
A WooCommerce store owner needs to send various types of emails to customers including order confirmation and tracking emails, refund and exchange emails, and other emails that improve customer satisfaction and build trust.
However, email deliverability issues can hinder the effectiveness of these emails and generate WooCommerce errors.
The use of the wp_mail function by most WordPress plugins, including WooCommerce is one common cause of email deliverability issues. There are some best practices you can follow to avoid WooCommerce errors.
Firstly, check your WooCommerce email setup by navigating to the WooCommerce email settings and verifying two main options: individual notification emails and email sender options.
Now go to your WordPress dashboard to check whether the email sender options are set up correctly.
Navigate to WooCommerce > Settings > Emails and scroll down to the email sender options. Here, confirm that the From address and From name are properly specified.
Go to WooCommerce then Settings and Emails to check issues with individual notification emails.
Now enable the notification setting if it is not already enabled. Also, check if the correct email address of the receiver is entered.
Save any changes and test to see if the emails are being sent out correctly.
Additionally, check if the emails are going to the spam folder as this may also be a cause of email deliverability issues. If this is the issue, reach out to your hosting provider for assistance.
Bonus tip-Another solution to WooCommerce email issues is to use a plugin, such as WP Mail SMTP, WP Mail Logging, Email Log, Mailgun for WordPress, etc.
2. Image Size Incompatibility
If you are experiencing issues with your images in WooCommerce, such as blurriness or stretching, it is likely the image size issue. To fix this problem, you can follow these steps-
Keep your theme's default image sizes and your WooCommerce default image sizes to be the same size to ensure uniformity across all images on your website.
There are three different image sizes to consider in WooCommerce: Single Product Image, Catalog Image, and Product Thumbnails.
To set the default image dimensions, go to WooCommerce > Settings > Products > Display. Keep the sizes equals to your theme's default image sizes. Also, the images you upload should be large enough to meet the new dimensions.
Most themes require images that are 800 x 800 pixels. So, download images that are the right size.
A good rule of thumb is to keep the file size under 2 MB. So, compress your images.
Lastly, Update to WooCommerce version 4.4 or 4.6 to make your images responsive.
3. WooCommerce Checkout Issues
If your WooCommerce store's checkout page is taking a long time to load, there may be an issue with your payment gateway configuration.
One common reason behind this is- SSL/TLS certificates. These are mandatory for the smooth functioning of your website while customers are completing their purchases.
To fix this issue, start by checking that your website has an SSL/TLS certificate installed and that it is properly configured.
Here are some additional steps-
Check for HTTPS error pages, which often indicate a problem with your SSL certificate. Contact your hosting provider for assistance in case you encounter this issue.
Detect any non-secure links on your website that may be causing warnings or errors. Make sure all stylesheets, images, and other content are loaded over HTTPS.
If you have an alternative SSL plugin installed, you need to be aware of redirection loops that may occur.
After installing an SSL certificate, be sure to update your WooCommerce URLs.
Go to Settings and then click on General, add "https://" to your URLs, and then save your changes.
If you still encounter authentication issues, consider installing payment gateway plugins to help manage orders and payments on your WooCommerce website.
While there are numerous issues that can appear when running a WooCommerce store, we have highlighted only three of the most common ones in this blog.
But nothing to worry about as we'll continue to share more issues and how to troubleshoot and resolve them in our upcoming blogs. Stay tuned for more tips and tricks on how to keep your WooCommerce store running smoothly and efficiently!
It can be frustrating and annoying to spend long business hours troubleshooting plugin conflicts, email delivery failures, handling customer support issues, or worrying about data breaches. However, there are some basic steps that can help you in preventing or quickly resolving the most common WooCommerce issues. Besides if you find any difficulty in managing WooCommerce issues,
connect with us
. We have experts who can resolve these errors in no time and help to keep your store up and running all the time.