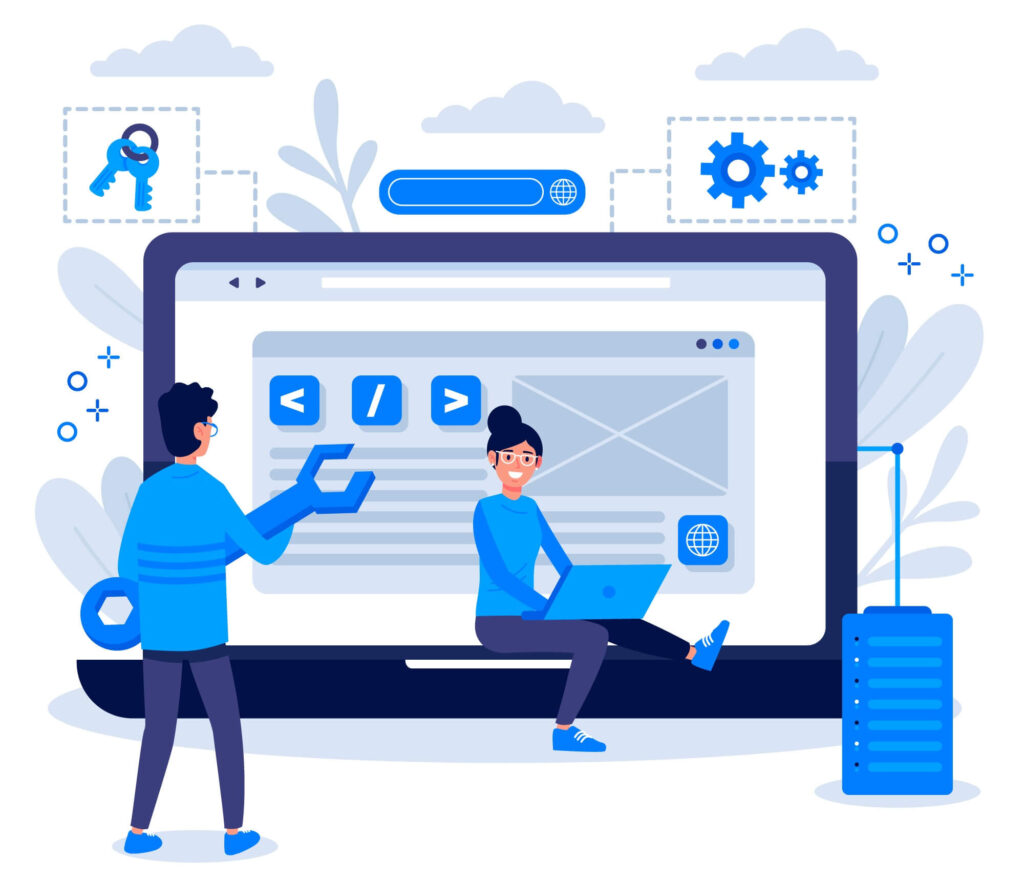 Struggling to find the best WordPress custom theme for your website? Or looking for custom WordPress development services to modify your WordPress theme design that suits your business?
WordPress theme customization helps to set your brand unique and stand out your business from the crowd. For any business, it is important to attract visitors and hold their interest. With the right customization technique, you can successfully achieve this, and also create a better user experience.
Let's check some interesting stats-
According to research, 75% of consumers decide whether a company is trustworthy based on the design of its website.
In just 0.05 seconds, users form an opinion about your website that determines their preference towards it, and whether they will choose to continue browsing or exit the page.
This reflects the importance of WordPress theme design to entice and retain visitors to your site.
WordPress is a highly customizable platform and offers several techniques to modify your website theme to go with your preferences. Most of these WordPress customization methods are simple and don't need any programming/coding skills.
In this blog, we're going to share some important tips and tricks to customize your WordPress theme easily.
Though there are multiple ways to customize your WordPress theme, you can choose the one depending on your technical skills and the level of customization.
Have a quick look at effective techniques –
1. Using the Default Theme Customizer
The default theme customizer is the simplest method to customize your WordPress theme.
Follow below-mentioned steps-
First of all, log in to your WordPress Dashboard.
Go to Appearance option placed under your active theme.
Now Click on Appearance > Customize. It'll redirect you to the customization screen.
Explore the sidebar options and customize your theme as needed.
Finally, click on the 'Publish' button to save and implement the changes.
In the same way, you can experiment with other settings and personalize your theme to suit your preferences.
2. Customize your site using Page Builder (Elementor)
Alternatively, you can also customize your site using a page builder such as Elementor.
WordPress page builders are nothing but plugins that replace the standard WordPress editor with a drag-and-drop interface that allow you to add different elements like buttons, galleries, social icons, and images on a template. Page builder allows you to build a website without having to write code.
To do this technique-
Install and then activate the Page builder plugin (Elementor).
Once it is activated, you'll see Elementor on the left side of your dashboard.
Now Click on "Getting Started" and then click on "Create Your First Page" to start editing your website.
You'll be redirected to the Elementor editing screen, where you'll find various options to achieve your desired look.
3. Using the WordPress Full Site Editor
WordPress' Full Site Editing feature helps you to modify your website using blocks beyond posts and pages.
However, keep one thing in mind WordPress themes don't support this feature. To use this technique, you must have a block-suitable theme and WordPress 5.9 or higher version.
In case you're looking for a theme that supports full-site editing, you can check out some of the best WordPress full-site editing themes available.
To start customizing your WordPress site follow these steps-
Log in to your WordPress Dashboard
Go to Appearance > Editor.
This will navigate you to the editing screen, where you can make changes to your website using blocks.
To add a block-
Click the + sign placed on the upper-left corner of the dashboard
Now you'll be able to see two sub-sections-blocks and patterns.
Select any block or pattern you want to use
Drag and drop it onto your site.
For instance, you can select an Image and drag and drop it to your website. In the same manner, you can try adding any pattern from the Patterns tab and drag and drop it to your site to make it attractive
As you have added the blocks and patterns, you can explore their settings and achieve your desired theme look.
4. Editing Your WordPress Theme's Code
WordPress theme can be customized by editing the code, but it also carries risks and can change the theme fundamentally.
At the same time, it gives you better control and the ability to make advanced modifications.
To get started-
Log in to your WordPress Dashboard
Now go to Appearance > Theme File Editor.
It will take you to the theme's outlook where you can make changes to style.css, functions.php, and template files to transform your theme.
If you have skills in PHP, HTML, and CSS, this could be a wonderful experience in your customization journey.
Note- If you are not a non-tech guy and are not comfortable in coding, consider hiring a reliable and professional custom WordPress development company. They have WordPress experts with amazing programming skills and the ability to customize your theme to align with your brand.
If you want to avoid the risks of directly altering your theme's code, go for the child theme. It is a simple and effective way to edit your WordPress theme.
You can either create a child theme manually or use a plugin which is even easier.
Here are the steps to create a child theme using the plugin method-
Go to your WordPress Dashboard
Click on Plugin > Add New
Now look for the "Child Theme Wizard" plugin in the search bar on the right.
Install and activate the plugin.
Once activated, you'll see the child theme wizard option in the tools section.
Choose the most relevant parent theme and fill in the necessary details.
Once completed, click on "Create child theme."
Bonus tip-To implement the best practices in customizing your WordPress theme, always take a backup of your website before making any changes to your theme.
Customizing your WordPress theme is an excellent way to make your website attractive and truly reflect your brand. You can use any of these top 5 methods mentioned in this post to customize your WordPress theme and create a website that is secure, functional, and easy-to-maintain.
If you still have any questions and want to learn more about WordPress theme customization or hire custom WordPress Development services, contact us. Our team would love to help you!