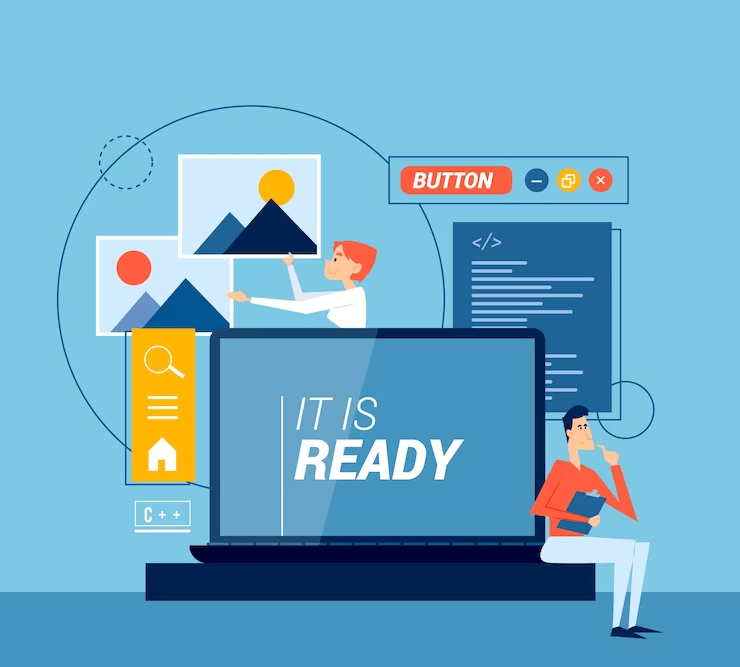 Are you feeling bored with the current look and feel of your website? Are you looking for the perfect
WordPress theme
to improve its visual appearance?
WordPress theme has the power to enhance the beauty of your site. Thus, selecting the right WordPress theme is like choosing the appearance of your website's storefront. 
There are many free themes and paid options available, which can be overwhelming. Nothing to worry about, we're here to help you pick a WordPress theme that matches your brand and business goals.
In this post, we'll explain the things you need to consider to choose the best WordPress theme for your site, but before proceeding let's first understand the importance of selecting the right theme for your website.
Why is Choosing the Best WordPress Theme Crucial for Your Website's Success?
Selecting the best
WordPress themes for blogs
or websites is crucial. Just like picking the right outfit for a party enhances your appearance and leaves a lasting impression, choosing the right theme boosts your online presence, making it attractive and user-friendly for your online users.
WordPress theme sets the tone, style, and functionality of your site. It also helps users to easily navigate through the website. A well-selected theme not only makes your site look professional but also helps convey your brand's message effectively. 
On the other hand, poor or mismatched free blog themes can create a confusing and unattractive website which can potentially drive visitors away. So, investing time and effort in finding the right WordPress theme is essential to make your site look great and also perform at its best.
When it comes to building your website, one of the most critical decisions is choosing the right theme. Keeping some key points in mind, you can pick the best match for your site, ultimately helping you to achieve your online goals.
1. Define Your Website Objective
First of all, you need to define your website's objectives, such as the need for a blog page, video embedding, or data capture features. 
This clarity helps you shortlist suitable WordPress themes for blogs tailored to your requirements. Moreover, consider your budget, as free and paid theme options vary in cost. 
It's advisable to go through similar websites within your niche for inspiration. Identify elements you like and areas for improvement. This process aids in creating a comprehensive checklist for choosing the ideal theme for your WordPress site.
When choosing a WordPress theme, avoid getting drawn to complex designs with too many features excessive colors, fonts, animations, or layouts. 
Keep in mind that your website is for your audience and they love simplicity. An overwhelming theme might deter users. Just imagine how you'd feel exploring a site cluttered with distractions. Such complexity can confuse visitors and make it challenging for them to find desired content. 
This can cause a major drop in website visitors. While aesthetics matter, choose themes that align with your website's key goals and don't block your online objectives.
A responsive WordPress theme ensures your website looks and functions properly on mobile devices and desktops. It seamlessly fits in different screen sizes and offers an excellent user experience. 
According to recent research, the majority of internet users (92.3%) access the web via mobile devices This indicates that a non-responsive theme can result in lost traffic. 
Moreover, responsive design is vital for Google's "mobile-first" indexing because it uses the mobile version to rank websites in search results. This reflects the theme's significance for online visibility and user retention.
When selecting a theme for your website/blog, keep in mind that it should seamlessly integrate with key plugins to optimize functionality and enhance the user experience of your website. 
While the theme provides the foundation, plugins play a crucial role in expanding and improving various aspects of your site, such as SEO, analytics, e-commerce capabilities, and contact forms.
Popular plugins like Yoast SEO, Jetpack, Woocommerce, and WP Forms can significantly enhance your website's capabilities. 
It's advisable to confirm that your chosen WordPress theme supports these essential plugins, and if you are not sure, then reach out to experts for clarification before making your decision.
One of the greatest advantages of using WordPress for your website is its capacity for extensive customization. This allows you to modify your chosen theme into your unique vision. When opting for a WordPress theme, shortlist the ones that let you tweak fonts, colors, images, and layouts. 
This customization not only allows you to reflect your brand's essence throughout your website but also helps you to maintain uniformity in style and color schemes across all web pages.
Regular updates address bugs and security concerns while optimizing the theme's performance. A practical rule of thumb is to opt for a theme that has been updated within the past six months. 
This indicates that the developer is keeping the commitment to keeping the theme up-to-date and secure.
7. Reviews for Valuable Insights
Reading reviews is an important step when purchasing a WordPress theme online. These reviews offer valuable insights from existing users which helps you make an informed decision. 
By checking reviews, you can avoid potential issues like outdated themes or malicious code that could compromise your website's security and performance.
If a theme lacks reviews or has negative feedback, it's advisable to consider alternative options. A higher number of positive reviews will strengthen your confidence that the theme will positively impact your online presence.
A WordPress theme can improve your website's aesthetics, but with a vast array of options, choosing the perfect theme can be challenging. To simplify your decision-making process, keep the above-mentioned crucial factors in mind. If you are still confused or encounter any difficulties along the way, don't hesitate to
reach out to us
for assistance. We are WordPress experts and can help you with anything related to your WordPress.