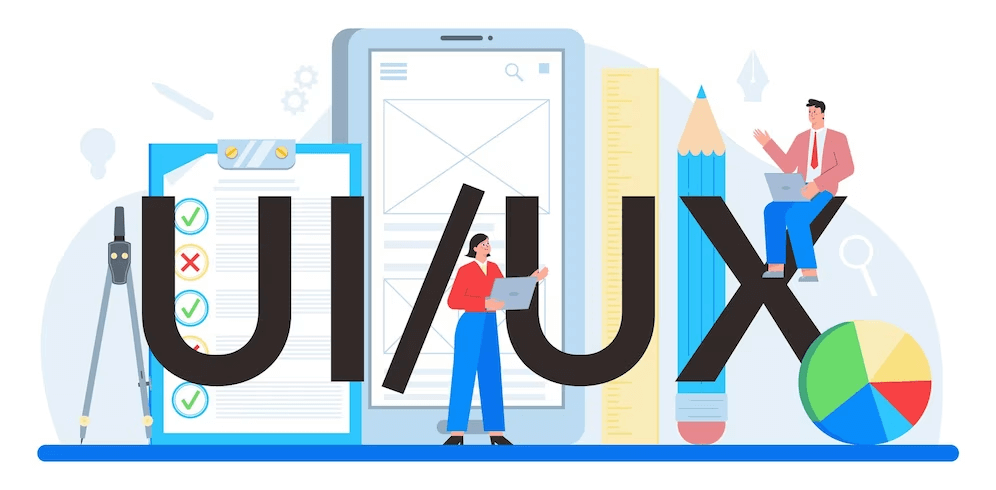 Struggling to retain visitors to your website? Want to create a website with a great
user experience
that leaves visitors impressed and engaged? 
It's no secret that a positive user experience leads to longer engagement, increased conversions, and a stronger online presence. But in today's fast-paced digital landscape, capturing and maintaining visitors' attention on your website has become a challenging task.
But fear not, because there is a solution to improve user experience- "WordPress plugins". These powerful plugins can transform an ordinary website into an extraordinary user experience. 
By seamlessly integrating these plugins into the WordPress platform, you can enhance navigation, improve visual user experience design, boost interactions, and even optimize site loading speed. 
In this post, we'll delve into the world of essential plugins that can turn and improve your website, providing insights into how each plugin contributes to a more captivating and enjoyable user journey. But before we proceed, let's first learn some key aspects of UX and UX design.
UX, or User Experience, is how users feel and interact while using websites and apps. It encompasses how easy it is for users to find information, navigate through pages, and accomplish tasks seamlessly. Moreover, a well-designed UX ensures that users have a positive, frustration-free experience that encourages them to explore more and stay engaged on your site.
UX Design involves crafting the layout, and structure of a website or app to enhance user satisfaction. It mainly focuses on making sure that users can quickly locate what they need, understand the content, navigate smoothly, and enjoy a smooth journey. Elements like clear navigation menus, intuitive buttons, and responsive designs all contribute to a better UX. 
Now let's understand how you can improve it using plugins-
When it comes to selecting plugins that enhance user experience, the options can be overwhelming. To make this decision easier for you, we've handpicked some of the best choices. Have a look-
Hotjar stands out as a premier UX plugin for WordPress websites. It provides valuable insights into user interactions. By leveraging this plugin, you can easily observe and analyze how users engage with your website's content. Through interactive website maps and session recordings, you can understand the intricacies of user behavior.
Additionally, Hotjar's metrics present a comprehensive view of user interactions, covering session durations, clickable hotspots, and page scroll depths. These insights reveal crucial information about visitor expectations. For instance, if users are clicking on non-clickable areas, identifying and resolving such issues becomes important to enhancing customer user experience.
Key Features
Visitor Recordings: Session Playback, User Interaction

Heatmaps: Click Heatmaps, Scroll Heatmaps

Conversion Funnels: Funnel Visualization, Drop-off Analysis

Feedback Forms: Surveys & Polls, User Insights

User Recruit: Test New Features, User Testing

Multi-device Support: Cross-device Analysis

Form Analytics: Field Behavior, Abandonment Analysis

Real-time Data: Instant Insights
Pricing- It offers a free version with basic functionalities. Premium options begin at $31/month on annual billing.
W3 Total Cache is a powerful WordPress plugin designed to enhance website performance and user experience. Integrating various optimization techniques allows you to significantly improve the loading speed and overall responsiveness of your WordPress site. 
Moreover, by creating a seamless and efficient browsing environment, W3 Total Cache contributes to better UX, increased user retention, and higher overall satisfaction when interacting with WordPress-powered websites.
Key Features 
Browser caching

Page compression

Content Delivery Network (CDN) integration

Minification of HTML, CSS, and JavaScript files

Smoother navigation

Database optimization

Mobile optimization

Image optimization

GZIP compression

Browser compatibility
Pricing- The free version of W3 Total Cache can be downloaded directly from WordPress.org, while the Pro version is also available for $99/year.
Yoast SEO stands as another exceptional option for WordPress websites, with a strong emphasis on SEO optimization. The plugin's name speaks to its primary focus: enhancing your site's search engine visibility. With Yoast SEO, you can confidently create design mockups without compromising SEO or site performance.
Additionally, this plugin offers valuable insights for refining your content and optimizing keywords. It also enhances both the quantity and quality of your internal and external linking. Additionally, Yoast SEO suggests reputable, high-ranking websites to link to further enrich your content.
Key Features
SEO-focused optimization

Content improvement suggestions

Enhanced internal and external linking

Readability analysis

XML sitemap creation and management
Pricing:
Yoast SEO offers a free version with essential features. Premium plans with advanced functionalities start at $89/year.
Encountering a broken link or getting a 404 error is most frustrating for website visitors, causing an obstruction in their user journey. The Broken Link Checker plugin offers a comprehensive solution for maintaining a link-error-free website, especially when having numerous web pages and potential issues arising from new content or redirects.
Furthermore, Broken Link Checker functions as a vigilant guardian, swiftly identifying broken links spotted across your site. This plugin hides the problematic links from search engines, maintaining the authenticity of your SEO rankings even in the presence of occasional 404 errors.
Key Features
Efficient broken link detection

User-friendly link correction

Concealing faulty links from search engines

Regularly scheduled link checks
Pricing: Broken Link Checker is available for free, extending its comprehensive functionalities to all WordPress users without any cost.
Smush Pro, is a crucial addition to any WordPress site. It serves as a vital UX plugin and UX design aid. While media content enhances visual appeal and user-friendliness, it can slow down page loading times. Smush Pro addresses this concern by enabling the incorporation of high-quality, reduced-size images, maintaining image quality and colors. Efficient
image optimization
contributes to swift response times, elevating the overall user experience. 
Key Features
Image compression for faster loading

High-resolution image optimization

Animation optimization

Bulk image optimization
Pricing:
Smush Pro offers a free version with basic features. Premium plans, starting at $5/month on annual billing.
The right combination of plugins can be your secret weapon in crafting an unparalleled user experience for your visitors. We've spotlighted five top-notch options to supercharge your website's appeal to enhance user engagement and satisfaction. If you hit a roadblock while choosing or integrating these tools, remember that we're
WP experts
here to assist you. Your site's success is our priority and we are here to guide you at every step of the way.