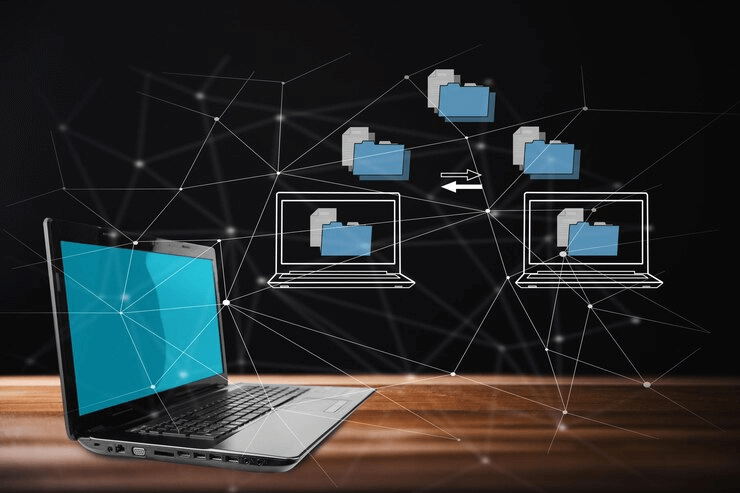 Have you ever experienced data loss or website issues that resulted in downtime or financial loss? Are you currently implementing regular
WordPress website backup
?
Data loss is an insistent threat that can strike website owners at any given moment. The consequences of such a loss can be severe. You might lose crucial website files, invaluable user data, and irreplaceable website content. 
The repercussions cover far more than just mere inconvenience, as they can result in downtime, substantial financial losses, and even spoil a website's hard-earned reputation.
Thankfully, there is a vital solution to keep your WordPress site protected against these potential disasters – the implementation of regular website backup. By implementing a well-planned backup strategy, website owners can safeguard themselves from the disastrous consequences of data loss and can have peace of mind as their online presence remains resilient.
In this post, we will delve into the utmost importance of performing routine WordPress backups. We'll also focus on different backup options and how to perform WordPress website backup.
As mentioned above, all websites, including those on WordPress, are at risk of security threats such as data loss, hacking, and server crash. To ensure the safety of your WordPress website, it is crucial to implement the best backup solutions for
WordPress security
.
Backups serve as your primary defense against any potential WordPress attacks. Having a WordPress backup means having a fully restored, functional website in just minutes.
It might not be wrong if we say that backups act as an insurance policy. They make sure that your valuable content is securely stored and can be easily restored if something wrong happens to your site. Thus, it is important to form the habit of regular backups from the very beginning of your WordPress site.
What are the different backup options?
There are several methods available for WordPress website backup, including manual backups, automated backups, and cloud backups.
Manual backups

: It involves manually downloading the files and databases of your WordPress website to your computer or external storage. This method can be time-taking and requires some technical knowledge and proficiency.

Automated backups:

It can be done using WordPress backup plugins. These plugins allow you to smoothly automate the backup process. This helps you save valuable time and also minimizes the chances of errors. By scheduling automatic backups, you can be sure your data is consistently protected, and you have the flexibility to save the backups on your server or in secure cloud storage.

Cloud backups

– This method incorporates storing your backups on cloud services such as Google Drive, Dropbox, or Amazon S3. You can enjoy multiple benefits from cloud storage, including off-site data storage, heightened security measures, and the convenience of accessing your backups from any location with an internet connection.
How to perform WordPress Website Backup automatically?
Follow these simple steps to create a backup of your WordPress site-
Install a Backup Plugin

: Choose and install one of the popular backup plugins like UpdraftPlus, Jetpack, Duplicator, BackupBuddy, and many others from the WordPress plugin repository.

Activate the Plugin

: Once you have installed the backup plugin, activate it in your WordPress dashboard.

Configure Backup Settings

: Open the plugin settings, choose the backup frequency (daily, weekly, or custom), and select storage location (local or cloud). Save the changes, and your backups are set.

Initiate Backup

– Click the "

Backup Now

" or "

Start Backup

" button in the selected plugin, such as UpdraftPlus or Jetpack to initiate the backup process.

Monitor Progress

– Depending on the size of your website, the backup process may take some time. Monitor the progress to ensure it completes successfully.

Verify Backup

– Once the backup process is completed, verify that the backup files are accessible and complete.
In this post, we have highlighted the process of automatically taking WordPress backups. In our upcoming posts, we'll discuss alternative methods for WordPress backup to provide you with a comprehensive understanding of different backup strategies.
Important tips for WordPress website backup
Here are some useful tips for WordPress website backup-
Select a reliable backup plugin, such as UpdraftPlus, Duplicator, Jetpack or others to ensure a smooth and reliable backup process.

Schedule automated website backups on a regular basis (daily or weekly) to ensure your data is consistently protected.

It is better to keep backups in both local and cloud locations to provide additional redundancy and protection against data loss.

Take the backups of both your website database and files, as they are equally important for a complete restore.

Store backup files in a secure location, either password-protected or encrypted, to prevent unauthorized access.

Keep multiple backup versions to provide more options for restoration in case an issue arises with the most recent backup.

If you change your hosting provider or server settings, check whether the backup plugin is compatible with the new environment.

Utilize cloud storage services like Google Drive, Dropbox, or Amazon S3 for off-site backups to avoid server failures and physical damage.

Update your backup plugins regularly to ensure that they function optimally and provide the latest security features.

Keep an eye on your website's activity and security to prevent potential threats and detect any issues that might require a quick restoration from a backup.
By implementing these tips, you can develop a well-thought backup strategy that helps you protect your WordPress website from data loss and reduce downtime in case of any unforeseen events.
Backups serve as the first line of defense against potential attacks on your WordPress site. To ensure a secure backup of your site, utilize the methods and tips mentioned in this article. Whether it's automated backups using reliable plugins or implementing off-site storage for added protection, these measures will safeguard your website's data. If you need any assistance or have any questions related to WordPress website backup, don't hesitate to
reach out to us
. We are here to support you in boosting your website security and preserving its integrity for a seamless online experience.