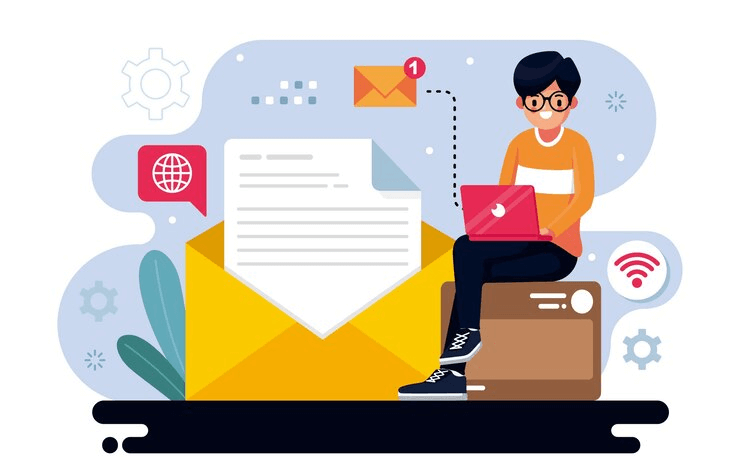 Are your
WooCommerce emails
lacking that special touch? Not sure how to make your messages resonate with customers? 
WooCommerce emails are the crucial link between your online store and your customers. They are the primary way to communicate with your customers and update them on order confirmations, shipping details, and important account information. 
These are not just regular messages; they are flexible tools that have the power to significantly impact your business, particularly when you personalize them.
Let's understand the importance of customizing WooCommerce emails-
Customizing WooCommerce emails allows you to give your online store a unique and friendly personality. Instead of sending plain and boring standard emails, you can make them look cool with your brand's colors and logo. 
Moreover, customized email lets you communicate with your customers in a more personalized manner, like using their names and giving them recommendations. But that's not all! You can customize these special emails to inform your customers about new products, special discounts, and other exciting things.
It's like having a friendly chat with them in their inbox. These customized emails help to build customer trust and encourage them to shop on your website.
If you're thinking about customizing your emails, WooCommerce email customizer is a fantastic choice. With this tool, email customization becomes smooth.  
There are many WooCommerce email customizer plugins available, each offering unique features. Let's take a look at the most popular email customizer plugins that help you in customizing your emails.
If you want to make your WooCommerce emails unique and effective, consider the top 5 email customizer plugins that will help you create stunning and personalized email communications for your online store.
YayMail
is a popular WooCommerce email customizer plugin, that helps to design and modify your email templates. This intuitive drag-and-drop builder has a user-friendly interface. Also, if you have worked with tools like Elementor or the WordPress block editor, you will find this familiar.
A great thing about YayMail is that it offers lots of tools to add stuff to your WooCommerce emails. It's like building with blocks – super easy! Furthermore, you can see how your changes will look in real time, so you can make your emails just right.
For those looking to take their email game to the next level, YayMail offers a premium version with exciting features such as shipment tracking, custom order status, a checkout field editor, and more. 
YayMail operates as a premium plugin, with plans starting at $59 per year for use on a single WordPress site.
Flycart
Email Customizer Plus for WooCommerce is a premium plugin that allows you to customize transactional emails effortlessly. To use this plugin, you don't have to be a coding expert! As it is a  drag-and-drop builder, you have the freedom to adjust layouts, add your logo, tweak email content, and even include social icons, all to align with your brand's style.
This plugin offers a selection of basic and WooCommerce-specific elements that you can effortlessly integrate into your templates, so you don't have to manually edit the code in HTML, CSS or PHP.
For those seeking to save valuable time, Flycart Email Customizer Plus provides a valuable shortcut. It offers a collection of pre-designed templates, eliminating the need for you to create emails from scratch.
Flycart Email Customizer Plus for WooCommerce begins at $59 per year for one site, backed by a risk-free 14-day money-back guarantee.
MailPoet
is designed with WordPress and WooCommerce in mind. This versatile plugin redefines email management and simplifies the entire email customization process for your convenience.
With MailPoet, you gain access to an intuitive email editor, complete with drag-and-drop functionality and pre-designed templates that empower you to craft stunning emails effortlessly. 
Moreover, with this WooCommerce email customizer, you can automate your email campaigns, segment your audience for targeted messaging, and even access detailed analytics to measure your email campaign's impact.
Whether you're sending order confirmations, promotional offers, or newsletters, MailPoet ensures your emails not only reach your customers' inboxes but also make a lasting impression.
MailPoet offers flexible pricing options, including a free version with essential features that make it accessible to businesses of all sizes.
Decorator
is a WooCommerce email customizer plugin that simplifies email customization by seamlessly integrating with the WordPress theme customizer. 
It offers comprehensive styling options to edit email content, colors, headers, footers, and more. You can also incorporate social media links and personalize emails with dynamic content using shortcodes and placeholders. 
However, it lacks a drag-and-drop builder and pre-built email templates. The plugin is available for free, making it a budget-friendly choice for WooCommerce store owners looking to enhance their email customization.
Kadence
WooCommerce Email Designer is a versatile, free plugin that utilizes the WordPress customizer for crafting custom emails tailored to your eCommerce store. 
With this plugin, you gain the advantage of a live preview of your WooCommerce emails within the theme customizer. You can effortlessly modify headings, subtitles, and body text for a personalized touch with this email customizer.
Kadence WooCommerce Email Designer provides the convenience of importing pre-built email templates, helping you kickstart your email customization journey quickly. 
However, it may lack flexibility and extensive customization options.
Kadence WooCommerce Email Designer is available for free, making it an accessible choice for online store owners seeking to enhance their email customization capabilities without breaking the bank.
Customizing your WooCommerce emails is a powerful way to enhance customer communication and engagement. Consider trying out top plugins like Decorator and Kadence for this purpose. If you encounter any difficulties along the way, feel free to
reach out to us
for assistance in creating impactful and personalized email communications that strengthen your brand and connect with your customers.