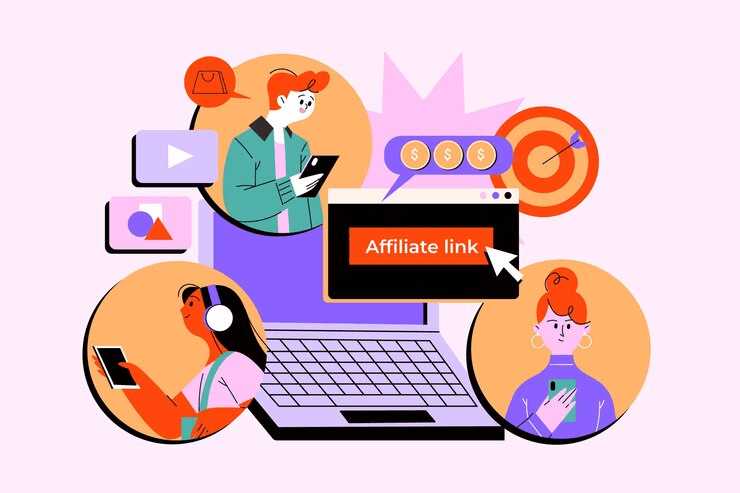 Have you ever dreamed of running your own
eCommerce store
and earning passive income? What if I told you that you can build a profitable
Amazon affiliate store
using WordPress without any technical expertise?
Building an Amazon affiliate store in WordPress might be the perfect opportunity for you! Whether you're a seasoned professional or just starting a new venture, an Amazon affiliate store is one of the easiest ways to make money online. 
In this post, we'll explore the step-by-step process of creating an alluring eCommerce store that not only generates sales but also drives valuable commissions. Before we dive into the process, let's take a moment to familiarize ourselves with the essential aspects of an Amazon affiliate store.
What is an Amazon Affiliate Store? How it is different from traditional eCommerce stores?
An Amazon affiliate store serves as an online platform that showcases and promotes products that are available on Amazon for purchase. It operates quite differently from running your independent traditional online store, where managing products, orders, shipping, and inventory needs substantial time, effort, and financial investments.
By opting for WordPress affiliate marketing, you can avoid the complexities associated with order processing and inventory management. Instead, you can just focus on marketing and driving traffic to the products listed on Amazon, earning commissions on successful referrals. 
With this approach, you can effortlessly integrate affiliate links into your website and let Amazon handle the entire sales process.
When visitors land on your website, they will encounter a wide array of products available on Amazon, all linked through your unique affiliate referral links. If any of your visitors click on these links and proceed to purchase the corresponding products on Amazon, you will earn a commission for each successful sale.
Amazon affiliate store offers a more streamlined and cost-effective way to venture into the world of eCommerce without the traditional burdens of inventory handling.
Setting up an Amazon affiliate website involves some steps. Let's dive in and turn your WordPress website into a powerful eCommerce platform-
1. Start with WordPress and WooCommerce
To build an Amazon affiliate store using WordPress, it is recommended to use the powerful and free WooCommerce plugin. 
Before starting, ensure you are using the WordPress.org platform and have a domain name and hosting account. Though Amazon manages customer transactions, getting an SSL certificate is advisable for future expansion into selling your own products securely. 
Furthermore, a domain costs around $14.99/year and hosting starts from $7.99/month. We recommend Bluehost, a renowned hosting provider that offers a free domain, a free SSL certificate, and over 60% off web hosting costs. This will help to reduce initial expenses for your WordPress affiliate marketing business.
2. Register for Amazon Affiliate Programme
After installing WordPress and WooCommerce, you can apply for the program by logging into your existing Amazon account or creating a new one if needed. You need to confirm the domains where you plan to use Amazon's affiliate links and provide information about your website's topics, the type of products you intend to promote, and basic analytics data. Once you finish the registration, you'll be all set as an Amazon affiliate.
Amazon usually let everyone join Amazon's affiliate program, but they have some rules that say you need to make at least three good sales within six months of joining.
Additionally, there's an Amazon Influencer Program designed for content creators with a significant follower base. It allows them to earn money by sharing their storefront URL or affiliate links on social media. However, acceptance into the Influencer Program usually demands a substantial following on social platforms.
3. Choose The Best Products for Your Amazon Affiliate Website
After signing up for the Amazon Associates program, you can start creating affiliate links to promote products on your Amazon affiliate store. 
Amazon offers a wide range of products for affiliate linking, with a few exceptions like Amazon Pharmacy products. 
To begin, log in to your Amazon Associates account, and at the bottom of the screen, you'll find recommended products based on your visitors' interests. By hovering over a product image and clicking "Get Link," you can obtain the affiliate link for that product.
Alternatively, while browsing the regular Amazon store while logged into your affiliate account, you'll see an Amazon Associates SiteStripe banner at the top of the screen. 
Clicking "Get Link: Text" in the banner for a specific product will provide you with the affiliate URL. It's crucial to select products that align with your target audience's interests, and using analytics tools for your WordPress website can help you understand your visitors better. 
Personalizing the content to match the products you promote will improve the chances of generating sales and commissions through your Amazon affiliate store.
4. . Importing Amazon Affiliate Items on WooCommerce
To start importing Amazon products-
Go to the dashboard and click on "Products » Add New" to create a new product listing.

Enter a title and a detailed description of the product you want to promote.

Change the product type to "External/Affiliate product."

Paste the Amazon affiliate URL for the product in the provided field.

Leave the "Regular price" and "

Sale price

" fields blank to let visitors check the current price on Amazon.

Add a short product description in the "Product short description" section to display on your store's front page, category pages, and search results.

Upload an engaging product image by clicking on the "Set product image" link and selecting an image from the media library or uploading one from your computer.

Optionally, create an image gallery by clicking on "Add product gallery images."

Review the information and click "Publish" to make the Amazon product live on your store.

Visitors can click the "Buy product" button to visit the Amazon product page and make a purchase.

To add more Amazon products to your affiliate store, you need to repeat the process.

 
Explore our blog for essential tips on importing and exporting WooCommerce products, including images. Learn how to efficiently manage your online store and ensure seamless product transfers.
5. Customize your WooCommerce Amazon Affiliate Website
With an eye-catching theme, your store can entice visitors to click on your affiliate links and boost conversions.
While WordPress comes with a basic design with limited WooCommerce support, you have the option to select from various free and premium WooCommerce-ready themes to enhance your store's look and optimize sales.
Affiliate Amazon store can help you make money online with minimal effort and investment. Our post outlines the straightforward steps to build your own Amazon affiliate store using WordPress, opening up opportunities to earn a rewarding side income. If you encounter any challenges along the way, don't worry! We are here to support you. Feel free to
reach out to us
for assistance, and start your journey towards successful affiliate marketing today!