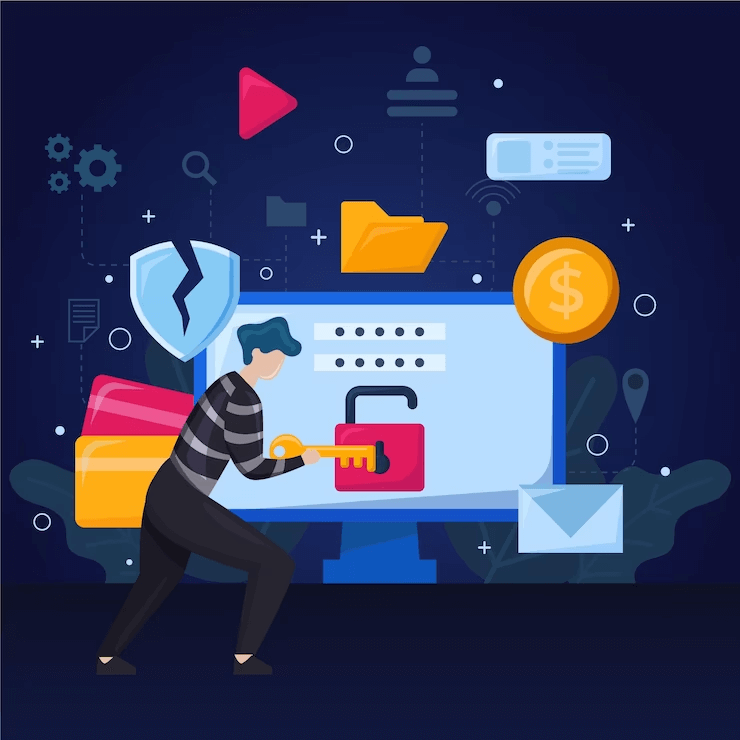 Are you worried about your site security? Is your website constantly under attack from
malware
threats?
In the fast-paced landscape of online presence and website management, WordPress security is a major concern. Every day, thousands of WordPress sites become targets of malware attacks, hacking, and other online threats, making this a critical issue that requires urgent attention. 
Security plugins are the best way to protect your site against potential threats. Wordfence and Sucuri are among the top contenders. Both offer complete protection against malware infection, brute force attacks, and data theft.
With their exceptional reputation and effectiveness in safeguarding your website, it can be challenging for a beginner to decide which one suits their needs best.
Wordfence Vs Sucuri? If you're wondering which of these two will suit your website needs, this blog will help you take an informed decision. We have compared them for various features, performance, pricing, and the total value they offer.
Let's compare both and see which one comes out as the best site security plugin for your business-
A security plugin's level of user-friendliness can significantly impact the effectiveness of website protection and ease of use for beginners.
User-friendliness - Wordfence
Wordfence is an excellent security plugin with a simple and straightforward setup process. 
Once installed and activated, you need to provide your email address for security notifications and agree to the Terms of Service. 
Its intuitive dashboard guides you through the process of accessing and using essential features, displaying security notifications, scans, and recommended actions.
While the default firewall operates as a WordPress plugin, but it's not very effective. You need to activate the extended mode for better protection. 
Though the plugin setup is quite easy, the interface can be overwhelming for beginners searching for specific settings.
User-friendliness - Sucuri
Sucuri is a cloud-based security plugin for securing websites from malware attacks, brute force attacks, and other potential threats.
It has a simple user interface with no annoying popups. It quickly scans your website when activated and shows notifications on the dashboard.
Its cloud-based website application firewall requires no technical maintenance and can detect and stop malicious traffic before it reaches your server. 
Sucuri has easy security tightening settings, but users may need to search for specific options. 
However, configuring DNS settings can be challenging for non-techy users, popular domain registrars can assist in the process. 
Overall, Sucuri emerges as the winner when it comes to user-friendliness.
Security monitoring and alert notifications
For a website owner, it is crucial to detect malware on their website to prevent damage to their reputation and financial loss. Timely notifications and alerts are essential in such cases.
Let's understand how Wordfence and Sucuri manage website monitoring and alert notifications.
Site security and alerts- Wordfence
Wordfence provides a perfect notification and alert system to ensure
site security
.
You can see the notifications are visible alongside the Wordfence menu in the WordPress admin sidebar and dashboard. You can learn more about them and how to resolve them.
Instant email notifications are also available in Wordfence, and you can configure them simply by clicking on the Wordfence » All Options. Now scroll down the 'Email Alert Preferences' section.
Here, you can turn email notifications on/off. and select the severity level to send an email alert. However, these notifications are only visible when you log in to the WordPress dashboard.
Site security and alerts – Sucuri
If any malware is present on your website, Sucuri's scanner will identify it and alert you promptly.
It provides essential notifications on the top right corner of the dashboard, displaying the status of core WordPress files. Apart from this, you can view audit logs and site health status.
It also has a comprehensive alert management system. You can access it by visiting the Sucuri Security » Settings page and selecting the Alerts tab.
Here, you can write email addresses and customize email alerts for specific events. You can also customize the number of alerts per hour, and alert email subjects. Brute force attacks and post types of settings can also be customized.
Moreover, Automated high-level alerts will be sent to your email by their website application firewall.
Overall, it's a tie between Wordfence and Sucuri for their excellent notification and alert systems.
Malware detection scanner
Both plugins, Wordfence and Sucuri have integrated security scanners to inspect your WordPress site for malware threats, altered files, and malicious code.
Let's check how they scan malware and other online risks and threats-
Malware detection scanner- Wordfence
The Wordfence security plugin is backed by a robust scanner that can be customized to your specific hosting environment and security needs.
Its free version automatically schedules scans for your WordPress site whereas if you are a premium user, you can have the option to customize your own scan schedule.
The scanner has different modes to suit your preferences, however, certain scan options are only provided to premium users.
Moreover, the Wordfence scanner can verify that your plugins and themes match the respective versions in the repository.
Malware detection scanner- Sucuri
The scanner in Sucuri verifies the integrity of your core WordPress files to ensure that they have not been modified. It also checks your site against multiple safe-browsing APIs to ensure that it is not blacklisted.
You can customize the scan settings by clicking on the scanner tab on the Sucuri Security » Settings page.
Sucuri's free scanner is not WordPress-specific and scans only publicly available files on your website. It is highly effective in detecting any type of malware or malicious code. The best thing here is it is less resource-intensive on your server.
Overall, the Sucuri Malware scanner is the winner. If you are looking for effective ways to remove malicious code or traffic from your site, check out our blog.
Wordfence Security is an excellent plugin for WordPress that offers a wide range of features and tools to enhance the security of your website. It provides complete protection against a variety of online threats and also helps website owners easily install, activate, and configure security settings, run scans, and view security reports.
By following the steps outlined in this blog, you can install and set up Wordfence on your WordPress website, and take advantage of its many powerful security features. Contact us, if you need expert support in installing Wordfence in WordPress.