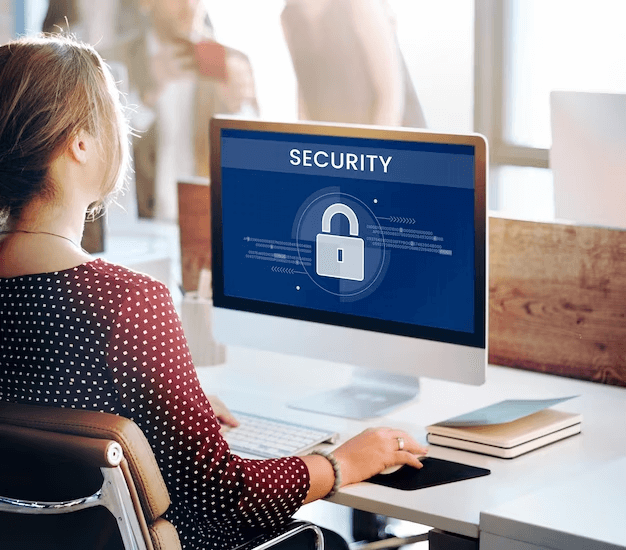 Seeking to enhance your WordPress site's security? Ever wondered how
WordPress security plugins
can effectively strengthen your website against potential threats?
Website security is important in today's digital world, where risks like malware, cyberattacks, backdoor attacks, and data breaches are too common. These dangers can harm your profits, lose customer trust, and even jeopardize your entire site. 
To safeguard your website, we've compiled a list of the top WordPress security plugins. Using these security plugins is like having insurance and a security alarm for your WordPress site.
Before we continue, let's take a moment to gain a better understanding of WordPress security plugins.
WordPress security plugins are software tools or extensions. These are specifically designed to boost the security of your WordPress website. They help protect your website from various online threats, including malware,
brute force attacks
, hacking attempts, and other vulnerabilities. These plugins offer a range of security features and functionalities to identify threats, fortify your website's defenses, and enhance its overall security.
In the online landscape, websites face constant threats. Hackers are constantly trying to steal your site's information, spread harmful stuff, or even block you from accessing it. These attacks can hurt your business operations and its reputation. But, don't worry – security plugins are like your website's guardians, keeping it safe.
They protect your information from theft.

Prevent your site from becoming a source of malware.

Keep your site online and prevent data loss.

Ensure your site's appearance and reputation remain intact.
Even if you're not tech-savvy, security plugins make it easy to strengthen your website's defenses. In the next sections, we'll introduce you to some of the best WordPress security plugins.
Investing in WordPress security plugins is a vital step in protecting your business, upholding your reputation, and ensuring a secure online experience for your users. Let's explore the best security plugins to safeguard your website-
Sucuri
is a popular tool for handling various security tasks on your WordPress site. It has the ability to conduct malware scans and perform integrity checks. A notable feature of this plugin is its operation at the Domain Name Server (DNS) level which enhances site speed and its performance. Thus, if optimizing site performance is a priority, Sucuri is a valuable option to consider. 
Key Features
Web application firewall (WAF)

Security notifications and alerts

Continuous security monitoring

Brute force attack prevention

Content delivery network (CDN) support

HTTPS and SSL management

DDoS protection

File integrity checks

Blacklist removal assistance

Detailed security activity reports
Pricing
Sucuri provides a free plan and a 30-day money-back guarantee for upgrades, with premium plans ranging from $9.99 to $499.99 per month.
iThemes Security, is a WordPress security plugin developed by the creators of the well-known BackupBuddy plugin. It offers a user-friendly interface and an array of features. This plugin enhances your website's security in more than 30 ways, encompassing features like password protection and user activity monitoring.
Key Features 
User-friendly interface

File integrity checks

Security hardening options

Login attempt limitations

Strong password enforcement

404 error detection

Brute force attack protection

Lack of a built-in website firewall

Utilizes Sucuri's Sitecheck malware scanner
Pricing 
iThemes Security Pro's pricing begins at $80 per year, with higher pricing plans for additional site security. They also offer a 30-day money-back guarantee.
Wordfence
Security is quite popular among WordPress users. This WordPress security plugin has a user-friendly interface and powerful security tools. These include robust login security features and tools for incident recovery. 
One of its unique qualities is the ability to provide insights into your website's traffic trends and hack attempts. Furthermore, it offers a complete firewall suite. This suite encompasses features like country blocking, manual blocking, brute force protection, real-time threat defense, and a web application firewall.
You can also check our step-by-step guide on how to install Wordfence in WordPress.
Key Features
Security scanning and alerts

Malware detection and removal

Two-factor authentication support

Login attempt and password monitoring

IP and user agent blocking

Incident recovery and traffic insights

Comprehensive firewall with country-blocking

Manual blocking, brute force protection
Pricing
Wordfence provides a range of options, including a free version and premium plans. The premium plans are available at various price points: Premium at $119 per year, Wordfence Care at $490 per year, and Wordfence Response at $950.
4. All-In-One WP Security & Firewall
If you're in search of a free and user-friendly WordPress plugin to boost your website's security, the All-in-One WordPress Security & Firewall plugin is a great choice. It's perfect for managing a single.
What sets it apart is its powerful combination of WordPress security auditing, monitoring, and firewall protection that makes the process of fortifying your site remarkably simple. With its grading system, it provides an efficient way to pinpoint areas for improvement. This ensures a safer and more secure online presence in the ever-evolving digital landscape.
Key Features
User-Friendly Security Interface

Security Auditing and Monitoring

Firewall Protection to provide essential firewall defense.

Brute Force Attack Prevention

User Account Security

Database Security

Password Strength Tool
Pricing
The All-in-One WordPress Security plugin is available for free too, making it accessible for those on a budget. It's the best way to boost the website's security without breaking the bank.
The WPScan WordPress security security plugin adopts a unique approach to website protection. It sets itself apart by relying on a meticulously curated vulnerability database, diligently updated daily by a dedicated team of security experts and contributions from the wider community. 
Backed by Automattic, this extensive database comprises an impressive collection of over 21,000 documented security vulnerabilities.
Key Features
Password auditing and brute force attack detection

Enumeration of users and plugins

Version detection for various CMSs, including WordPress

Vulnerability assessment for server configurations

Option for custom security scans and reporting
Pricing
WPScan provides a free plan for up to 25 daily API requests which is usually sufficient for a standard WordPress site. Its premium plans include Start at $5/month, Professional at $25/month, and custom-priced Enterprise for more extensive API requests.
WordPress security plugins serve as protective shields against potential threats to your website. Each of these plugins offers distinct features, you can select the one that best aligns with your specific needs. If you encounter challenges in choosing the right plugin option or face difficulties during the installation process, don't hesitate to
reach out
to our support team for assistance.