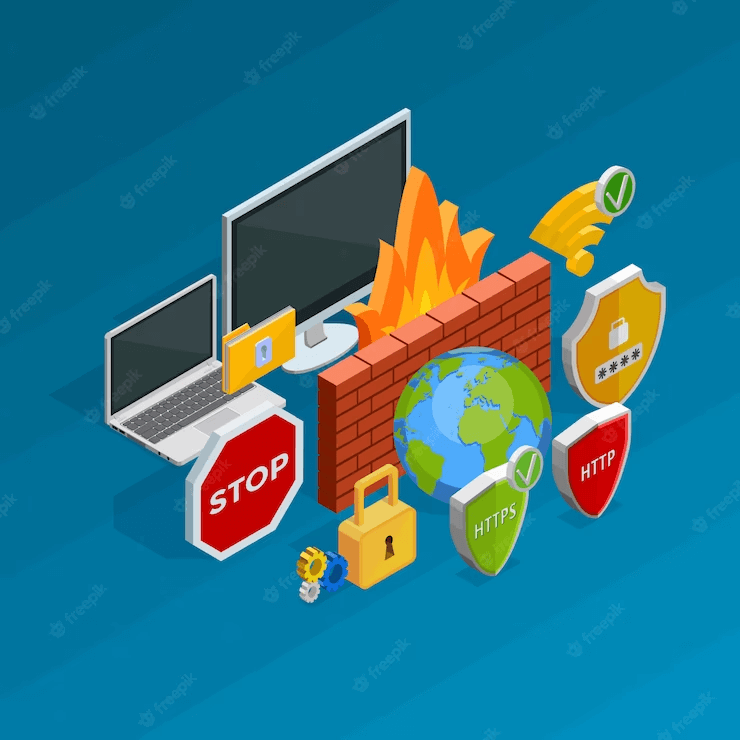 Are you worried about your site's security? Do you want to install the
Wordfence security
plugin on your website?
With the increasing number of online threats, site security has become a top concern for website owners. In such scenarios, it's crucial to take proactive measures to protect your website from malicious activities. And that's where the Wordfence Security plugin comes into the picture.
Wordfence is one of the most trusted and widely used site security plugins. It offers robust features and functionalities to protect your website against hackers, malware, brute-force attempts, and other potential vulnerabilities.
The website is your valuable online asset. So, don't compromise site security! Create a protective shield by using Wordfence to protect it from online threats.
As mentioned above, it comes with robust features designed to provide comprehensive protection from potential threats.  
One of its core features is the WordPress firewall, which acts as a watchful protector by carefully filtering all incoming traffic to your website.
With its malware scanner, it thoroughly inspects your WordPress core files, themes, plugins, and upload folders to identify any updates and potentially harmful code. This feature is particularly useful when dealing with a compromised WordPress site.
Wordfence plugin has its free version with limited features. But if you're looking for advanced security features for your site including real-time firewall rule updates, scheduled scanning, the ability to prohibit access from specific countries, and more, you can go for its premium version.
How to install and set up the Wordfence site security plugin in WordPress?
By installing and setting up this Security plugin, you can gain peace of mind knowing that your website is fortified with advanced security measures. 
Let's empower your website with the protection it deserves-
1. Installing Wordfence security plugin
To begin using Wordfence Security, start by installing the plugin. You can do this by simply-
First, navigate to your WordPress dashboard. 

Now click on

Plugins,

and select

Add New

. 

In the search field, write "

Wordfence Security

" and then click on enter.

Locate the plugin and click on

Install Now

, then wait for the installation to complete. 
Finally, you can activate the plugin by just clicking on the Activate button.
2. Configuring basic settings
As the installation and activation process is over, it's time to configure some basic settings to ensure it functions correctly. 
Set up the "

API Key

" under the "

Wordfence

" tab in your WordPress dashboard and select "

Tools

."

Get a free API key by clicking on "

Get your API key

" if you don't have one.

Configure your "

Email Alert Preferences"

to receive email notifications. When Wordfence Security identifies any security issues on your website, it will automatically inform you by sending an email.

Choose to receive alerts for failed login attempts, suspicious traffic, and malware scans.
3. Scanning your WordPress to improve site security
After configuring the basic settings, the next step in site security is to perform a scan on your website to detect any potential security issues. 
To do this-
Navigate to the "

Wordfence

" tab in your WordPress dashboard and select "

Scan"

.

Now, choose the option to run a "

Full Scan

" and initiate the process.
Depending on the size of your website, the scan may take some time to finish. You can see the progress of the scan on the scan page in the yellow boxes. 
Once finished, a report will be generated that highlights any security issues such as infections, suspicious code, malware, or corrupted file that were detected. 
It will also recommend necessary steps to address these issues and improve the site security. 
4. Configuring advanced settings
After running scan and resolving any security issues, you can customize
Wordfence Security
by configuring advanced settings to meet your website's advanced security needs. These settings will allow Wordfence to run before WordPress plugins and themes are loaded.
Start by configuring the WordPress Firewall feature that blocks malicious traffic from accessing your website. 
To do this go to the Wordfence 🡪 Firewall tab in your WordPress dashboard and select "Firewall Options."
Wordfence checks how the website is set up and makes changes to a special file called .htaccess to keep it safe. You'll see that your website is better protected after Wordfence updates the file.
In the Firewall options, you can enable or disable various firewall settings.
5. Monitoring & blocking suspicious activities
Next, enable the "Live Traffic" feature to monitor real-time traffic on your website and identify any suspicious activity. 
To do this, click on the "Live Traffic" tab in your WordPress dashboard and select "Options". In this, you can enable or disable different Live Traffic settings.
You can stop certain people or groups from accessing your website by blocking their IP address or network. 
If you want to block someone who seems suspicious, you can do it by clicking the Wordfence 🡪 Blocking page.
To maintain the security of your website, scheduling regular scans is crucial. Fortunately, Wordfence Security offers the option to schedule both "Full Scans" and "Quick Scans."
To set up a scan schedule, go to the "Wordfence" tab in your WordPress dashboard and select "Options." From there, you'll see the option to schedule scans. 
Choose the frequency and time that suits your needs, and Wordfence will automatically run scans at the selected intervals.
Wordfence is the best site security plugin to protect your site against malicious code, infections, brute force attacks, malware, and other online threats. Apart from this, if you want to know more about site security plugins check out our blog on malware removal plugins.
Wordfence Security is an excellent plugin for WordPress that offers a wide range of features and tools to enhance the security of your website. It provides complete protection against a variety of online threats and also helps website owners easily install, activate, and configure security settings, run scans, and view security reports.
By following the steps outlined in this blog, you can install and set up Wordfence on your WordPress website, and take advantage of its many powerful security features. Contact us, if you need expert support in installing Wordfence in WordPress.