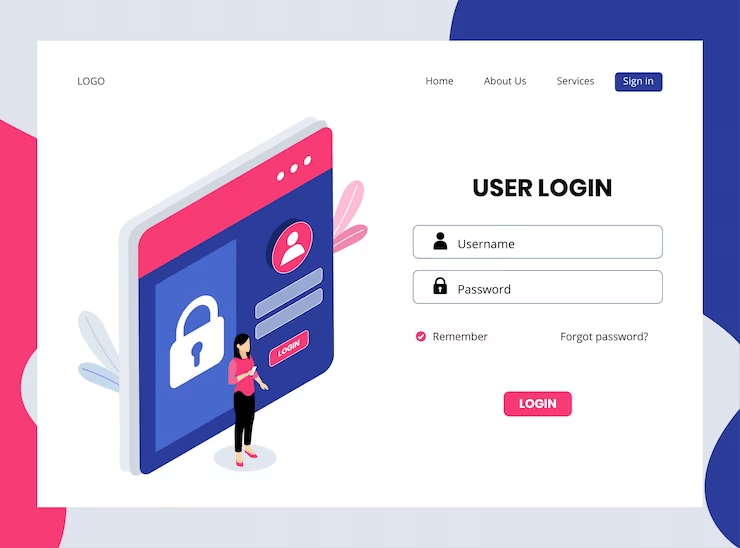 Want to know how adding social login to WordPress site can decrease the bounce rate and increase user engagement? Interested in knowing the secrets behind using social login to create a more engaging online environment? 
As the owner of a business website, your primary goal is to attract and engage visitors by offering them smooth user experience. Also, improving user interactions and reducing bounce rates are crucial factors in delivering a thriving online presence for your business.
Well, there is one effective strategy to enhance user engagement- Adding social media login functionality into your WordPress site. Yes..this approach is quite helpful to win their trust by conveying them that you valuing their time.
Now, let's understand social login in detail-
Social login enables users to register and log in to your website effortlessly. Moreover, using this they don't need to create a new username and password. 
Instead, visitors can utilize their existing credentials from various social media accounts such as Google, Facebook, Twitter, or other platforms.
There are several compelling reasons to support your decision to incorporate social login or user registration into your WordPress site.
Before learning the process of adding social login via a plugin, let's explore some key reasons for implementing this feature on your website.
1. Users Hate Creating New Account Every Time
No one enjoys filling out forms. Isn't it? Most people find it boring. 
The standard registration process with long forms can be frustrating. This usually force them to simply close the browser tab and never to return.
Furthermore, having social login to your site will offer users the convenience of quick and hassle-free access.
2. Benefit for WooCommerce checkout
Many online shoppers abandon checkout when faced with long registration forms. Again, people find it boring to fill out forms after providing billing info. 
To prevent losing online customers, simply add social login with online store and provide quick checkout for a smoother experience.
3. Easy Access
Social login simplifies the login process. Users can access your site effortlessly, with just a few clicks. They can log in using their existing social media credentials. Furthermore, this eliminates the need for cumbersome forms.
4. Reduced Failures
By integrating social login, the attempt of login failures decreases significantly. Users are less likely to face issues. Also, this helps in offering a smoother and frustration-free authentication experience.
5. Accurate User Data
Social login improves the accuracy of user data. With information received directly from social media profiles, you can rely on up-to-date details. Also, this reduces errors linked with manual data entry and improving overall data precision.
I think after reviewing these reasons, you now recognize the importance of using social logins in your WordPress or WooCommerce Site.
Now we'll learn the steps to add social logins to WordPress site.
How to Integrate Social Login to Your WordPress Site?
There are five simple steps to add social login to your WordPress site. We are going to explore these steps here. Let's get started-
You can start by logging in to the admin panel of your WordPress website. Now go to the "Plugins" section and select "Add New."
There you'll find the search box, enter "WP Social" and press Enter. Identify the "Wp Social-Social Login and Register, Social Share, Social Counter" plugin from the search results and click "Install Now."
Furthermore, when the installation is complete, activate the plugin by clicking on the "Activate" button.
2. Configuring Social Login with WP Social
After activating the WP Social plugin on your
WordPress website
, access it through the admin panel's side menu.
Now, navigate to the side menu, hover over the WP Social plugin, and click on "Social Login." After this, explore the WP Social Login settings, divided into Global Settings, Providers, and Style Settings.
3. Selecting Social Login Button Locations
When you want to decide the location of the social login button, you need to explore the Global Settings properly. Let's understand different options under this-
Custom login redirect

: This option allows you to set a login redirect URL where your users will be directed.

Show button to WP-login page

: Here, you need to Toggle to "Yes" if you want to add social login button on the login page of your site.

Show button to wp-register page

: Just enable the social login button on the wp-register page by toggling the settings to "Yes". Then, select a location to display the button on your registration page.

Show button to WP-Fundraising login page

: To enable this option, Toggle to show on fundraising plugin login.

Show button in wp-comment page

: After completing a simple login, the user can begin commenting on your website by clicking on the social login button.

Again to you just have to select a position to display the social login button on the WP comment page.
Show button to WooCommerce login page

: The social login button can be displayed on the WooCommerce login page. For this, toggle the option to "Yes" and selecting the desired location for the buttons.

Show button to WooCommerce register page

: You can choose the location of the buttons at the start, middle, or end of the login form with this option .

Show button to WooCommerce billing page

: Enabling this option will allow the visitors to make purchases without interruption.

Show button to BuddyPress:

To display social login buttons on BuddyPress, enable the buttons from global settings and select the desired location for display.

Shortcode

: Use

shortcodes

to place buttons anywhere on your website.
4. Choosing and Configuring Social Login Providers
After global settings, you can now click on the Providers tab to select and configure social login providers. 
Now, switch the desired provider to "Yes," and then access settings, follow the instructions, and save changes at the end.
5. Selecting Your Preferred Style
This is the final step of enabling social login to WordPress site. For this, choose a social login button style for your login/register pages. 
Again, after selecting a style, click "Save Changes" to implement your preferences.
This is how you can add social login in site using WordPress social login plugin.
Social login on your WordPress site enhances customer engagement, offering them the convenience of logging in with their social media credentials. Follow these steps to integrate social login and boost customer satisfaction. Moreover, if you encounter any challenges, feel free to reach out to us. As WordPress experts, we are dedicated to meeting your requirements and optimizing your site's speed and performance.