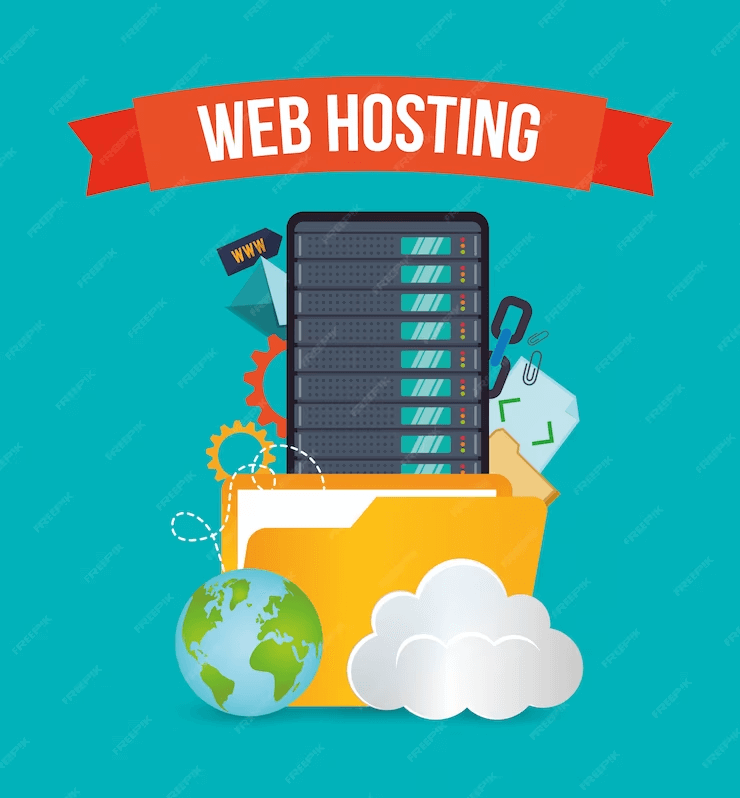 What is
Managed WordPress Hosting
and how it can be a valuable investment to your business? This is a common question for people researching the best WordPress hosting services.
Managed WordPress Hosting is the popular hosting option for WordPress users. This managed hosting is designed to improve security and enhance the management and performance of your WordPress website. 
Unlike traditional hosting services that require you to handle most tasks independently, managed WordPress hosting plays a more proactive role in maintaining your website.
Let's understand in detail why this unique approach has become a great choice for numerous website owners-
Managed WordPress hosting is like having a personal assistant for your website. It successfully manages all the technical aspects of running a WordPress site.
This hosting service covers different critical aspects such as security, speed optimization, regular WordPress updates, and daily backups. Having managed WordPress Hosting will provide you a place where you can save yourself from the hassles of technicalities of web hosting, and focus your valuable time on the things you are good at. With this, your website will always be up and running.
Managed WordPress Hosting is a perfect fit for those establishing a business on WordPress, including eCommerce entrepreneurs, bloggers, affiliate marketers, freelancers, as well as individuals seeking to save time by placing their trust in a dependable hosting provider.
There are specific reasons that reflect that managed hosting is the best WordPress hosting option. Once you understand these reasons, it will become evident to you.
Top Benefits of Managed WordPress Hosting
Here are some reasons why managed WordPress hosting is an excellent choice for your website:
1. The Enhanced Website Security
If you are a website owner, security is something that you never want to compromise with. Managed WordPress hosting offers significant security benefits which include
nightly backups
for easy restoration in case of issues.
These hosts not only help with backups but they optimize server security for WordPress and reduce the need for security plugins. They offer strong password enforcement, two-factor authentication, and protection against limited login attempts. 
Above all, managed hosts can efficiently eliminate malware from your site if it's compromised, and the best part is that they do it at no extra cost. This is likely the first issue you'd want to resolve swiftly without the need for your personal intervention.
While most hosting companies do provide some basic support, opting for a managed WordPress offers your compressive security solution. Their support team possesses a deep understanding of WordPress. This means they can identify and resolve issues such as plugin conflicts, theme complexities, and server-related problems. With their deep WordPress expertise, they know what they need for optimal site performance.
Furthermore, managed hosting puts a strong emphasis on customer support. They ensure that all the queries will be resolved quickly through their round-the-clock chat. In-app ticketing and community forums are readily available. Using a managed WordPress host is just like having a dedicated team of IT experts you can access whenever needed. This is a valuable asset for business owners. 
3. Optimized Website Performance and Speed
In managed hosting, all settings, from the operating system to the file system and server-side caching, are preconfigured and optimized. Also, WordPress is already installed which eliminates the need for manual setup.
In managed hosting, server-side caching is closely related to the overall performance of your website. This hosting service typically includes optimized server-side caching as part of its package. Unlike traditional hosting, where you might need to set up and manage caching plugins yourself, managed hosting takes care of it for you.
Server-side caching in managed hosting contributes to faster loading times, reduced bandwidth usage, and less strain on server resources. In a nutshell, managed hosting enhances the overall performance and reliability of your website
Many managed hosting providers include Content Delivery Networks (CDNs), which deliver your website content from servers geographically closest to the visitors. This further improves loading speed. When a server is entirely optimized for a single system like WordPress, it runs faster, smoother, and more reliably. This translates to increased website uptime and quicker loading speeds.
4. Simplified SSL Certificate Installation
With managed WordPress hosting
installing SSL certificates
to your website has never been so easy before. Traditionally, this process involved complex communication between hosting and certificate providers, but with managed hosting, a few clicks are all it takes. This happens often due to partnerships with services like Let's Encrypt. 
Many managed hosting providers offer free SSL certificates, aligning with best online practices. They can also assist with advanced certificates if needed. This makes your website secure and accessible websites for all.
5. Staging and Local Environments
There is a golden rule – never edit your live site directly. You must have heard it. Making changes directly on your live site can lead to unforeseen disasters, such as the "white screen of death." These disasters can further result in site downtime, broken functionality, or even data loss. To avoid disasters and the dreaded "white screen of death," it's wise to make changes in a staging environment.
Now, what's a WordPress staging environment? This is nothing but a clone of your website in a playground for experimentation before rolling out changes to your live site. This isn't just for developers; it's beneficial for everyone making changes to the website.
Managed WordPress hosts often offer staging sites. With just a few clicks, you can set up a safe playground to protect your live site effortlessly. And then there's the local environment, another vital part of the development process. It lets you work on your site without touching the live server. Develop locally, test on a staging site, and go live when you're ready. Managed hosting providers get this, offering the tools you need for a seamless workflow and collaboration.
Managed WordPress hosting, while offering several benefits, has its limitations. Most hosts impose plugin restrictions for security, which can be inconvenient when options are limited or you've invested in premium plugins. Moreover, the enhanced services provided by managed hosting come at an additional cost. This hosting costs you a higher price but offers you more advantages. We hope you have understood the importance of Managed WordPress Hosting, but if you are still confused or want to learn more about managed hosting,
get in touch with us
.