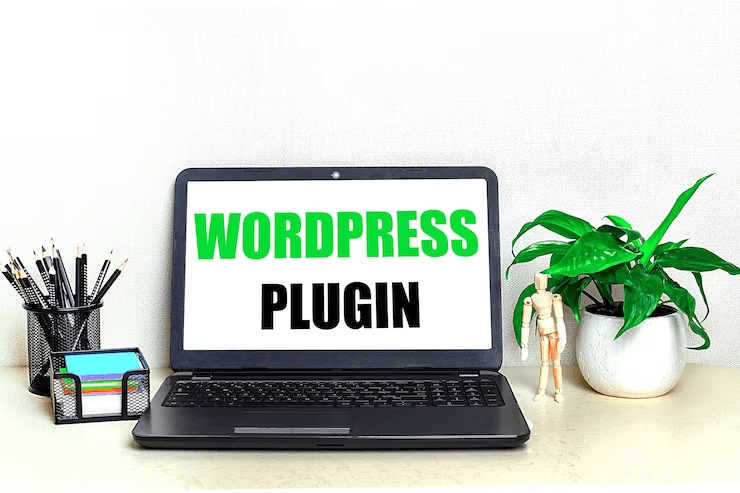 Do you want to turn your business website from ordinary to extraordinary? Are you ready to discover the top
WordPress plugins
that can boost your business website's performance?
WordPress plugins play a crucial role in transforming your static website into a dynamic one. Plugins are the add-ons that grant your website additional capabilities and functionalities. With a vast selection of plugins at your disposal, you can infuse your business website with new tools to increase its overall efficiency.
From form creation plugins that simplify user interactions to e-commerce plugins that help in seamless online transactions, the possibilities are endless. However, with thousands of plugins available, choosing the right ones can be a challenging task.
 But before we enter into the world of plugins, it's crucial to understand why they are important for your website's success. Let's understand that first-
WordPress plugins are essential for business websites. They help to expand functionality, enhance user experiences, and save time and costs. 
WordPress plugins provide tools for SEO optimization, analytics, security, and scalability, helping businesses to acclimatize and grow. 
E-commerce plugins like WooCommerce make online selling efficient, while content management and accessibility plugins cater to different business needs. 
Choosing essential WordPress plugins and keeping them updated is crucial for maintaining website security and performance.
WordPress plugins are key to making business websites more customized, efficient, and competitive online. Though there are thousands of plugin options available in the WordPress market, we'll pick the top 4 WordPress plugins that can do wonders for your website.
WordPress is SEO-friendly by default, but you can still improve your search results by using a WordPress SEO tool. The All-in-One SEO (AIOSEO) plugin is the best SEO tool trusted by over 3 million websites.
AIOSEO offers a comprehensive solution. It assists in improving your on-page SEO with features such as managing SEO titles, meta descriptions, and keywords, generating XML sitemaps, and linking your site with Google Search Console. Moreover, it streamlines social media optimization.
Key Features
On-page SEO optimization features

XML sitemaps for search engines

Seamless Google Search Console integration

Social media content optimization tools

TruSEO content optimization with scoring

Custom schema generator for rich results

Automates internal link-building

Dedicated WooCommerce SEO capabilities

Efficient URL redirection management

404 error detection and resolution
Pricing
AIOSEO offers both a free and pro version, with pro plan options available at $49 (Basic), $99 (Plus), and $199 (Pro and Elite). Prices are subject to change, so check the AIOSEO website for the latest pricing details. 
WPForms
is a remarkably helpful tool. It's designed to be your best solution for effortlessly creating and managing forms on your website. 
Whether you're in need of a straightforward contact form, an engaging survey, a seamless registration form, or a robust payment form, WPForms is your perfect contact form plugin. 
It comes with an intuitive drag-and-drop builder that empowers users of all skill levels to craft and personalize forms with ease. This makes it a crucial asset for anyone seeking to enhance their online presence.
WPForms seamlessly connects with popular marketing and payment platforms including Stripe, PayPal, Square, and Authorize.net. This tool will allow you to create robust forms in just 5 minutes.
Key Features
Drag-and-drop form builder

Conditional logic for dynamic forms

Spam protection with CAPTCHA

Instant email notifications

Payment processing (PayPal, Stripe)

Mobile-responsive and user-friendly

Survey and poll creation

CRM and marketing automation connection
Pricing
WPForms offers a range of pricing plans to suit different needs, starting at $39.50 per year for the Basic plan, $99.50 per year for the Plus plan, and $199.50 per year for the Pro plan. There's also an Elite plan at $399.50 per year. You can opt for the best plan depending on your needs.
In today's online business landscape, having an eCommerce website is crucial. It complements your physical store and drives more traffic to your business. This digital storefront complements your physical business and plays a pivotal role in attracting overall traffic and increasing sales.
This is where one of the most popular, free tools comes into play- WooCommerce. It streamlines the process of turning any website into a fully functional eCommerce store. With WooCommerce, you can seamlessly add and manage your products, offer diverse payment methods, including the convenience of cash on delivery, and grant your customers the ability to oversee their accounts and order details.
Furthermore, the plugin eases the setup process by offering comprehensive, step-by-step guides, ensuring your online store is up and running swiftly and with ease.
Key Features
Seamless product addition and editing.

Wide range of supported payment gateways.

Flexible shipping calculations and options.

Real-time inventory management tools.

Dedicated security measures for protection.

Comprehensive SEO enhancements. 

Advanced mobile-responsive design.
Pricing
WooCommerce offers a free core plugin, making it accessible to businesses of all sizes. Pricing for additional extensions and themes varies. Users can customize their WooCommerce experience based on their specific needs and budget.
MonsterInsights
is the ultimate Google Analytics
plugin for WordPress
. This helps to track your website's performance to allow you to understand how users interact with your site. The best part? It delivers essential statistics right to your WordPress dashboard to simplify data analysis. 
Discover popular pages, monitor conversions, and optimize your site for increased traffic and revenue. 
Key Features
Google Analytics integration.

User-friendly dashboard reports.

In-depth page and post tracking.

Conversion monitoring, including forms.

Enhanced eCommerce tracking options.

User engagement insights.

Link attribution for accurate data.

Real-time stats at your fingertips.
Pricing
MonsterInsights offers both a free and a premium version. The premium version unlocks advanced features and is available with pricing plans starting at Plus $ 99/year, Pro $199/year, and Agency 399/year. 
WordPress plugins empower users to enhance their websites with advanced features and functionalities. The essential WordPress plugins highlighted in this post can be used to revolutionize your business website. If you find yourself facing challenges in the process, don't hesitate to
get in touch with us
! We are WordPress experts and always ready to assist in transforming your static site into a dynamic powerhouse.